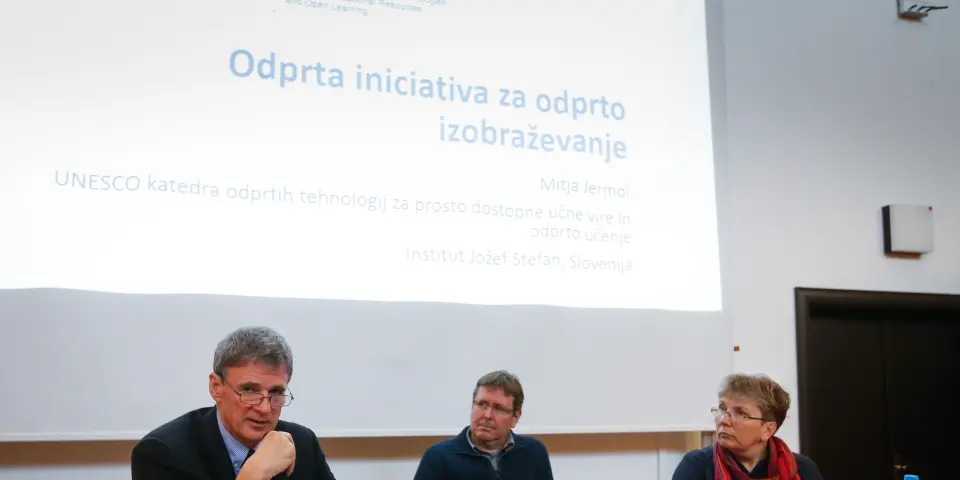 Top Research Institute Launches UNESCO Department
Ljubljana, 18 November - Slovenia's top research organisation, the Jožef Stefan Institute (IJS), has established a UNESCO department dedicated to developing open technologies and improving access to open education sources. This is an upgrade of the institute's award-winning project VideoLectures.Net, an open video portal with over 17,000 lectures from across the world.

The department was set up by IJS and UNESCO, after institute boss Jadran Lenarčič and UNESCO Director general Irina Bokova signed a founding agreement on 30 September.
UNESCO department head Mitja Jermol told the press on Tuesday that his team will focus on developing and promoting open technologies and education content, as well as expanding the use of the technologies outside Slovenia.
The department is an upgrade of VideLectures.Net, a video library that provides access to thousands of lectures filmed all across the world.
The portal, which dates back a decade, received last year the World Summit Award handed out by UNESCO's World Summit on the Information Society (WSIS).
After VideoLectures.Net was recognised as the product of the decade in the category of e-science and technology, UNESCO and the IJS started examining this year how the institute could help UNESCO provide access to education contents in developing countries, Jermol said.
The project of UNESCO departments was launched in 1992 and now includes more than 800 institutions in 128 countries.