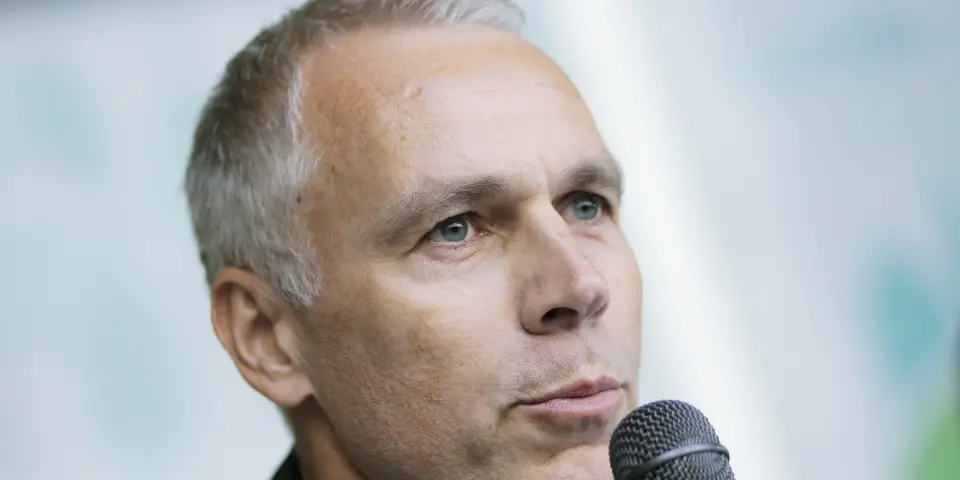 Ljubljana Among the First Cities with E-Paper Passenger Information
Ljubljana, 28 August - The Slovenian capital is among the first cities in the world to start using electronic paper technology to display passenger information. The first environmentally friendly e-paper displays have already been installed at selected bus stops. The solution was developed by the Slovenian company Visionect.
Ljubljana, which holds the title of Green Capital of Europe for 2016, installed the displays at four bus stops along the remodeled Slovenska Road in the city centre. Eight e-paper boards will be installed at each bus stop behind a glass window.
Aside from static bus schedules, the electronic paper boards can display precise bus arrival times, passengers information, for example route changes or new lines, as well as local news and information for tourists about nearby events or sights.
Visionect says that in the long term they want to support the Ljubljana mass transit company LPP in the digitalization of more remote bus stops. By no longer needing to deploy staff to each bus stop to replace outdated bus schedules, the city would reap quite substantial savings. The installation will not involve additional construction as the bus stops will also be self-sustainable.
The company sees significant opportunities in particular in the personalization of services: the visually impaired, for example, could increase the font size or use mobile devices to have the display content read out.
"We expect that Ljubljana's decision to digitize passenger information using electronic paper technology will have a big international impact. When we deployed the first e-paper traffic signs in Sydney two months ago the news received significant international attention," says Jaka Stele, chief operating officer of Visionect.
About the technology
The displays use e-paper technology, also known as e-ink, which has been widely used in electronic readers such as Amazon's Kindle.
The strictly technical term for the technology is electrophoretic display, or EPD, but e-paper and e-ink are more widely known.
E-paper uses minimum amounts of energy. It only needs electricity when the screen image is changed from a remote command centre.
The screens have excellent visibility even in strong sunlight, just like ordinary paper, but electricity consumption is so low that a battery charged with solar cells suffices.
E-paper screen content can be changed in real time over Wi-Fi or a mobile internet connection, either from a remote central command centre or from connected devices.
About Visionect
The Ljubljana hi-tech company was founded in 2007 by three partners who retain active roles: Matej Zalar as chief executive officer, Luka Birsa as chief technology officer, and Rok Zalar as chief product officer. In 2014 Visionect entered the digital signage market and Jaka Stele joined the team as chief operating officer.
The company has 22 employees, up from 10 a year ago. It also cooperates with several dozen experts, business associates and technology partners in manufacturing, R&D, and solutions planning and design.
Visionect develops wireless digital signage systems for urban areas, mass transit, roads, buildings and interiors. Together with its partners E-Ink, Epson, Microsoft and STMicroelectronics it develops low-energy electronic displays and other digital signage.
Visionect's technology is currently deployed in 33 countries around the world. The latest countries in which Visionect has supplied e-paper displays include Australia, Belgium, Germany, Switzerland, UK, the US, Italy, France, Singapore, Japan and Norway.
The company initially made a name for itself with an electronic restaurant menu called Geoffrey. Responding to the demand for self-sustainable and wireless solutions for digital signage, it has broadened its reach by developing solutions such as electronic displays, smart traffic signs, digital bulletin boards, and electronic wayfinding systems. In Sydney, Australia, Visionect installed the first e-paper traffic signs in the world in July. The Joan conference room assistant is marketed around the world.
The company has ongoing pilot projects in the US, Canada, UK, Scandinavia, Australia and Southeast Asia. The field deployment trials are at an advanced phase and the company expects to implement about ten major outdoor signage projects.
It also works with organizations such as museums, educational establishments and health institutions, which need electronic wayfinding solutions for their buildings.