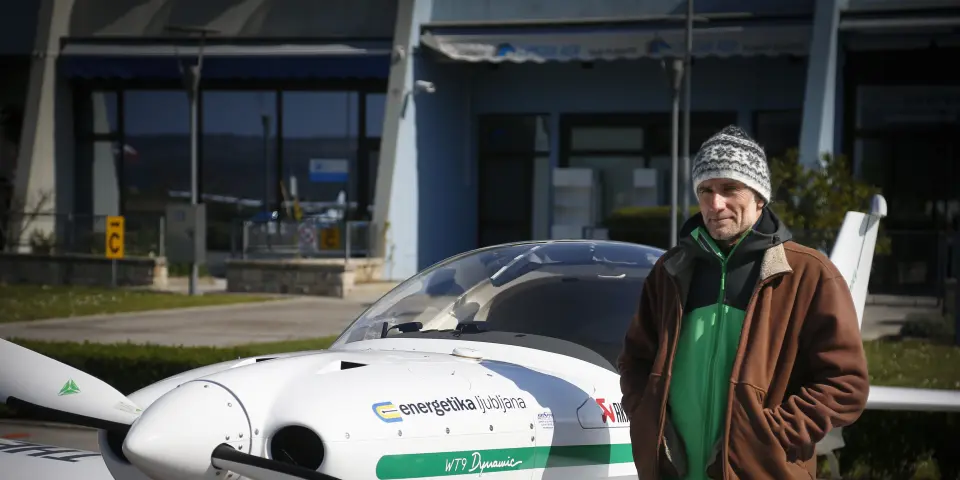 Ultralight plane to collect air pollution data
Ljubljana, 4 March - Adventure pilot Matevž Lenarčič will take on his third solo flight around the world to collect data on black carbon pollution from the air. The aims of the mission and the new method of data collection were discussed at Friday's panel at the Faculty of Social Sciences in Ljubljana.
Lenarčič has already flown twice as part of the GreenLight WorldFlight mission, once over the North Pole in 2012 and around the world a year later. The mission aims to collect data on the second most important agent of climate change.
"The projects proved that the combination of developing measurement equipment and an ultralight plane brings a new paradigm, which enables black carbon concentration measurement in a decentralised and relatively low-cost way," said Griša Močnik, director of Aerosol, a company that is developing a black carbon measurement tool.
"We strive to bring the concept of environmental measurements in the atmosphere, which is complex and remains in the hands of large research institutes, to a more accessible level. We could almost call it citizen science," he said at Friday's panel on the mission.
The aim of this mission is to collect as much data as possible on the concentration, source, and origin of black carbon on its 42,000km set path.
The measurements will be made at three kilometres in the air, higher than ever before. "The vertical distribution of black carbon is very important in terms of analysing and predicting climate change," said Močnik.
The results will be published in scientific literature, as they are an important factor in creating climate change models. "They can help us create various climate change scenarios for the next 50 years."
MEP Igor Šoltes also expressed his support for the project, as it fulfils the missions of the Paris Agreement. He added that it will also give us "the real picture".
"As we follow the data on pollution around the world, we sometimes cannot escape the feeling that some surveys are tailored to the interests of large industries," said Šoltes.
The new GreenLight WorldFlight mission will begin this year on 21 March, when Lenarčič takes off on his new Slovak-made ultralight plane Dynamic WT 9 from the Brnik airport around the world.