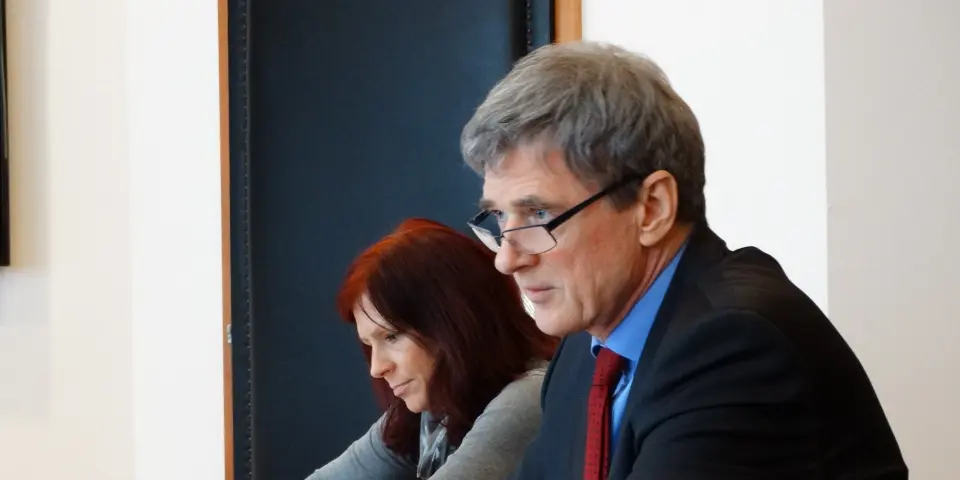 Jožef Štefan Days to host renowned scientists
Ljubljana, 16 March - The leading Slovenian research institute will host lectures by numerous renowned scientists between 19 and 25 March as part of the 24th Jožef Štefan Days. The open-house day will be held on the first day on Saturday.
Jožef Štefan Institute director Jadran Lenarčič told the press on Wednesday that the event was "more than about presenting or popularising the institute, it is actually a cultural event. It is an event not intended only for the institute, but the entire scientific sphere and society."
Among the events of note, Lenarčič pointed to Monday's lecture by Austrian quantum physicist Anton Zeilinger, who is best known as a pioneer of quantum teleportation.
On Tuesday, Peter Fajfar of the Ljubljana Faculty of Civil Engineering and Geodesy will present research in earthquake engineering, while Wednesday is reserved for a round table debate on the latest innovations in robotics.
The institute will confer on Wednesday its recognitions for doctoral theses in natural sciences, technology, medicine and biotechnology, with the keynote address delivered by Prime Minister Miro Cerar.
Lectures on biology and alternative biopharmaceuticals will follow on Thursday and Friday.
The expert events will be preceded by the open-house day on Saturday, when the institute will open its laboratories to the public. Between 1,000 and 1,200 visitors are expected at the event.
The institute will also organise a visit to the Reactor Centre Podgorica in Dol pri Ljubljani, where visitors will be able to see a particle accelerator, an exhibition on nuclear technology and the Triga research reactor.