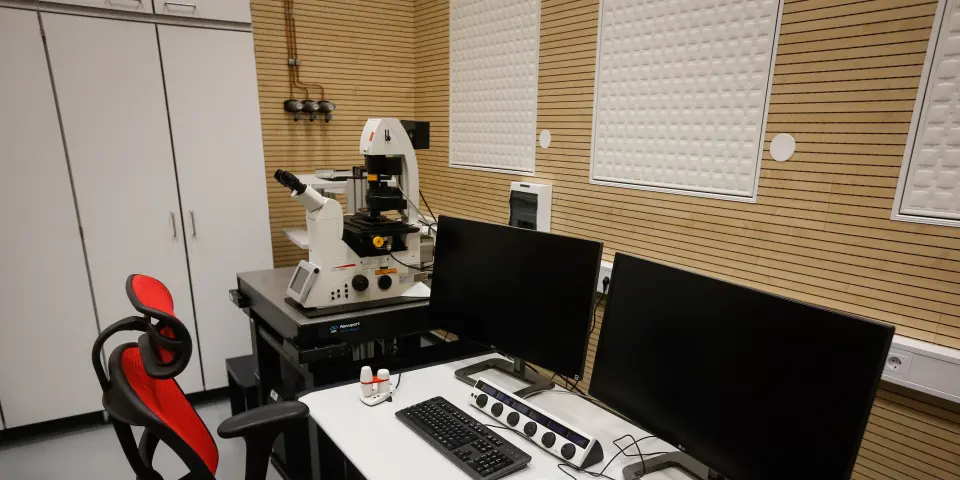 Chemistry Institute team wraps up landmark bacterial nanopores study
Ljubljana, 13 May - Researchers of the Slovenian Chemistry Institute have managed to break down the structure of pores formed by a toxin found in earthworms in a discovery that will contribute significantly to the development of nanosensors and of new approaches to fighting bacterial infections.
Presenting the discovery, published on Thursday in the prestigious Nature Communications journal, the institute's director Gregor Anderluh explained that understanding how the earthworm forms this nanopore, will help understand similar bacterial toxins involved in the spread of infections in people and animals.
Earthworms use the lysenin toxin to fight parasitical microorganisms and due to its traits, it is used by scientists as a molecular tool in research and in nanotechnological sensing applications.
Similar nanopores are used for DNA sensors by the Oxford Nanopore Technologies company, which is a partner in the project.
The project has been worked on for more than two years and the research will continue, with the English company focusing on optimising the use of this nanopore in DNA sequencing and the institute on also understanding the nanopores of other types of organisms, for instance cnidarians.
While the molecular biology and nanobiotechnology department of the Chemistry Institute acted as the coordinator of the study, the project also included researchers from Oxford University, from Japan's RIKEN state institute and from the Oxford Nanopore Technologies company.