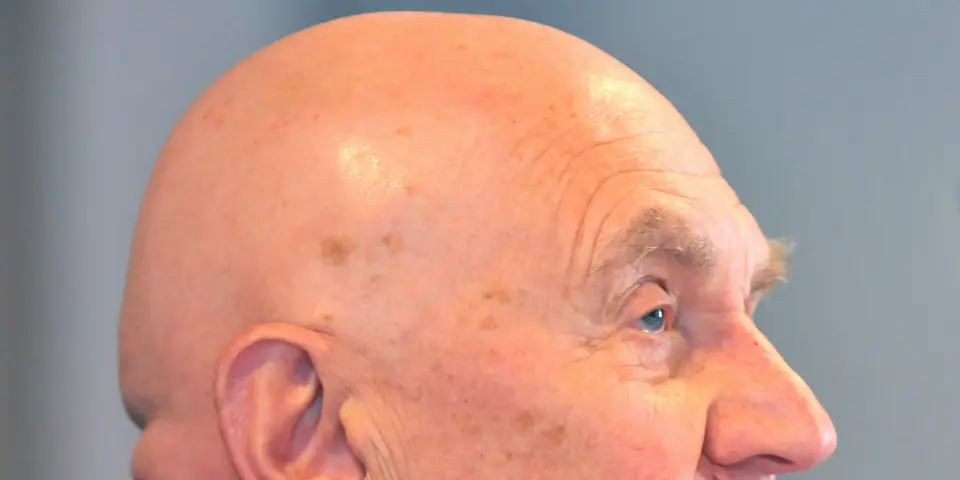 SAZU honours composer Janez Matičič
Ljubljana, 3 June - The Slovenian Academy of Sciences and Arts (SAZU) honoured with a ceremony on Thursday evening one of Slovenia's most notable contemporary composers Janez Matičič. Matičič, a cosmopolitan searching for beauty, turned 90 today.
The composer, who spent most of his creative years in Paris, was labelled a cosmopolitan by SAZU head Tadej Bajd, who addressed the event.
Using modern techniques and media in his composing, Matičič has been faithful to traditional genres. He has devoted most of his work to piano.
Born in Ljubljana, he graduated from composition at the Ljubljana Music Academy in 1950 and conducting in 1951.
Although the first instrument that introduced him to the world of music was violin, he later switched to piano.
He was acquainted to the modern composition through notable French composer, conductor, and teacher Nadja Boulanger in Paris, where he moved in 1959.
From 1959 to 1975 he collaborated with the Groupe de Recherches Musicales that experimented with electroacoustic music under the direction of Pierre Schaeffer.
Matičič has taught at several music conservatories in Paris as well as at the Ljubljana Faculty of Arts.
His best known works are two concerts for piano and orchestra, concerto for cello and orchestra, and especially the pieces created in a modernist and experimental mode. Some of them were also released on CDs.
He has received numerous awards for his work, including the highest, Prešern Award for life-time achievement in 2007. He became a regular member of SAZU the same year.
According to musicologist Gregor Pompe, Matičič's music draws inspiration from Ravel, Bach and Brahms.
Matičič told the STA ahead of his birthday that beauty was the goal he was looking for. "My soul has pushed me to look for beauty, the beauty we have always admired in the wonderfully composed pieces of music..." he said.
Tribute to Matičič was also paid at this year's Slovenian Music Days in April.