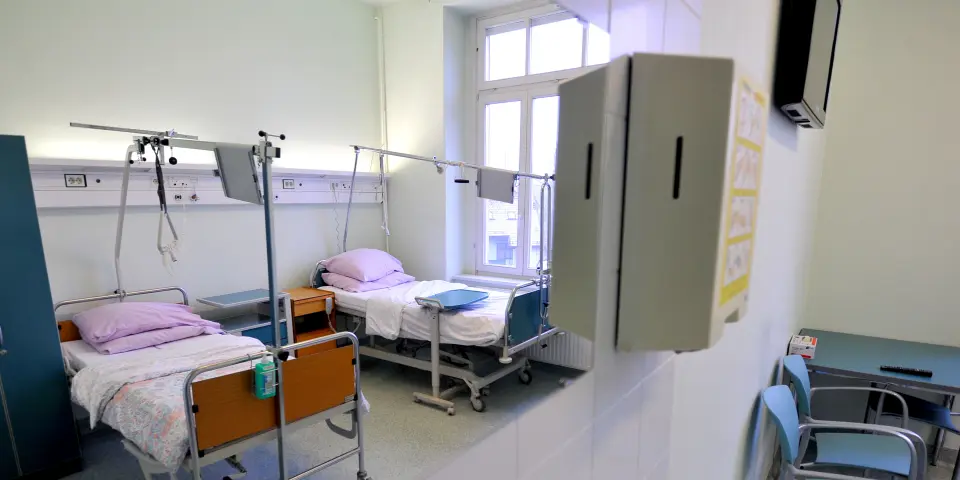 Slovenia to get first palliative care study programme
Ljubljana, 3 September - The College of Nursing in Celje will start offering in the coming academic year a master's programme of palliative care. This will be the first study programme of its kind in Slovenia, which was developed because of the increasing need for professional palliative care.
Future palliative care graduates will help terminally-ill patients of all ages and their families with care and the mourning process.
The college has decided to introduce the new programme due to increasing rates of cancer, chronic diseases, and longer life expectancy.
As a result, the need for palliative care and properly trained staff is becoming ever more pressing.
Oncologist Maja Ebert Moltara has told the STA that many studies have proven the benefit of early palliative care during specific treatment, meaning a better quality of life and fewer cases of anxiety and depression.
Early palliative care is especially important for diseases with rapid progression, she has added.
Accredited last year, the two-year interdisciplinary master's programme is internationally comparable, the college said.
The course was developed in collaboration with Slovenian and foreign experts, and is based on the college's own research and guidelines from the national programme of palliative care.
It has been designed as a part-time study programme because it is intended mostly for those who already work, but wish to get additional training.
Thirty students will be able to enrol in the 2016/2017 academic year.
Graduates of nursing are eligible for admission, as are graduates of other health studies, social work, psychology and medicine.
The national programme of palliative care states that palliative care is an integral part of the health and social security systems. Therefore anyone who needs or wants palliative care should have access to it.
When asked about whether Slovenia offers any specialisation programmes for palliative care, Ebert Moltara has said that it does not, but mentioned that the Slovenian Association for Palliative Medicine offered some palliative care training.
"Palliative care requires the health professional to possess knowledge of providing psychological support to the patients and their families as well as communication skills. Much of the 50-hour training course offered by the association is dedicated to this topic," she added.