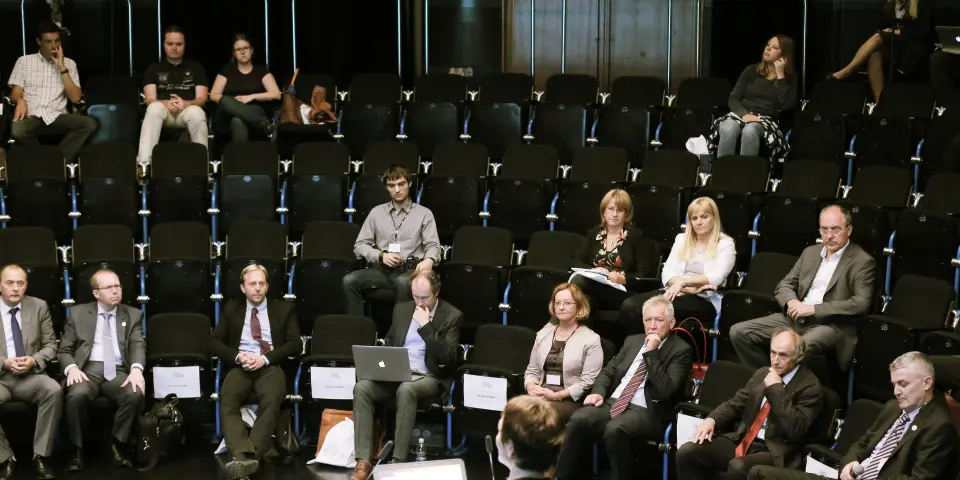 Slovenia joins European life science research network
Ljubljana, 20 September - Slovenia has officially become a full-fledged member of ELIXIR, a European network of research organisations aiming to collect and archive large amounts of data from life science experiments for safe future use. The Maribor Centre for Functional Genomics and Bio-Chips is the country's official representative in the network.
ELIXIR coordinates bioinformatic tools and services in EU member states and enables academic organisations and the industry to access important life science data, tools, standards and various resources, especially from the areas of medicine and biology.
Organised as a network of nodes, as the research institutes which represent the countries participating in the network are called, ELIXIR is headquartered in the UK and currently includes 20 nodes from 19 EU countries and one observer state, Andrew Smith of ELIXIR said at a press conference.
The Ljubljana Faculty of Medicine coordinates the activities of the Slovenian Node, ELIXIR-SI, represented by the Centre for Functional Genomics and Bio-Chips (CFGBC). The Slovenian Node is currently composed of 15 research teams from 12 organisations.
ELIXIR-SI will enable long-term and standardised management of large amounts of life science data and will be integrated into the existing Slovenian information and communication technology infrastructure, said CFGBC head Damjana Rozman.
The Slovenian Node will also enable simple sharing of data, tools and services between other ELIXIR Nodes around Europe, she added.
Slovenia had already met all the conditions for a full-fledged membership in the ELIXIR network in February. The Slovenian government believes the country's involvement in the network could bring Slovenia many advantages.
These include improving the health of Slovenia's ageing population, sustainable production of high-quality food, increasing competitiveness of the pharmaceutical and biotechnological industry as well as improving the attitude towards environmental protection.
The activities of the Slovenian Node are funded by the EU and the Slovenian Ministry of Education, Science and Sport, Rozman said.
However, apart from a data management infrastructure, another infrastructure for generating data must be launched as well, such as a high-end instrument for next-generation DNA sequencing, said Brane Leskošek, head of the Slovenian Node Brane Leskošek.
Slovenia has no such national infrastructure in the area of life sciences yet, he said and added that it would be useful to merge the activities aiming to create both a data management and a data generation network.
The ELIXIR-SI Node and an infrastructure for next generation DNA sequencing could help Slovenia in creating referential genetic data on Slovenia's population as well as its biodiversity.
This would ensure better health and food security for individuals, better protection of the environment and introduce sustainable economy in all areas related to the biosphere.