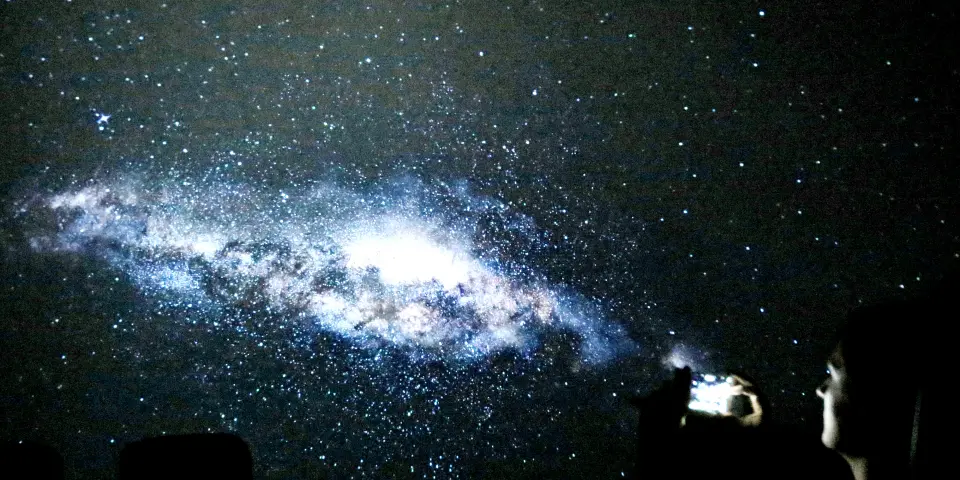 Ljubljana Planetarium offers journey into space
Ljubljana, 19 October - Everyone hungry for knowledge about astronomy will be able to take on a space adventure in a newly opened planetarium in the centre of Ljubljana.

The Ljubljana Planetarium is a dome able to hold 30 people, which uses state-of-the-art technology to screen films on the dome's ceiling, giving a sensation of three dimensions.
"Every country has its own planetarium, in which people can learn about space, the stars and space missions. We wanted to bring this to the Slovenian public," said Bogdan Perozhak, director of the company Junisib, which launched the planetarium.
The planetarium will screen popular science films and animated films with an emphasis on educating viewers about space and astronomy. Perozhak said that the use of incredible visual effects will make viewers feel like they are in the films.
The first film to be screened this Saturday will be about the Rosetta spacecraft, which made the first, historic landing on a comet, said Perozhak. Various animated films for children will also be screened as well as graphic videos.
According to Perozhak, the Ljubljana Planetarium will serve as a science, cultural and entertainment centre. For now, it is planned to be opened for two years, but the company aims to make it permanent.
It will be open from Wednesday to Sunday between noon and 8 PM.