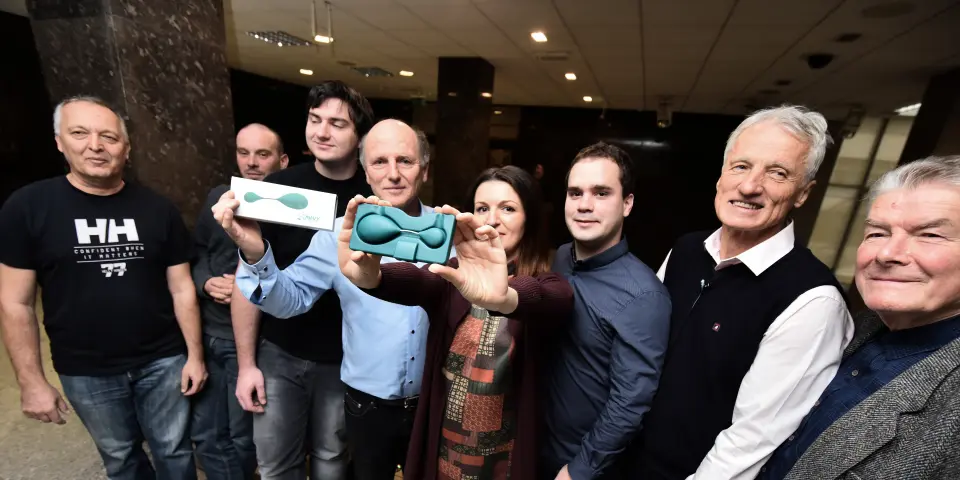 Slovenian researchers develop miniature heart monitoring device
Ljubljana, 20 December - Researchers at Slovenia's Jožef Stefan Institute (IJS) have developed a small, portable ECG device for continuous and accurate heart rate monitoring. The device for example enables users to get accurate heart rate measurements via smartphone.

SAVVY ECG is a miniature device with an electrocardiogram (ECG) sensor, enabling users to monitor their heart rate and identify heart rate deviations, lead developer Roman Trobec said on Tuesday.
It is a comprehensive solution for chronic patients, athletes, the elderly and for those with an active lifestyle wishing to monitor their health, Trobec said.
The core of the system is a small and light device, which is placed on the skin with the help of self-adhesive electrodes. It measures the ECG of the user with a high resolution, making it appropriate for clinical use.
The ECG measurements can be displayed and stored for later use on MobECG, a free smartphone application. Users can create an ECG report and send it to their doctor.
The device also measures the intensity of the user's movement as well as the user's temperature, allowing for more reliable predictions through ambient intelligence.
Its charged battery lasts for more than seven days. It is simple to use, maintain and clean.
The device has been commercialised in conjunction with the company Saving and is already on sale.