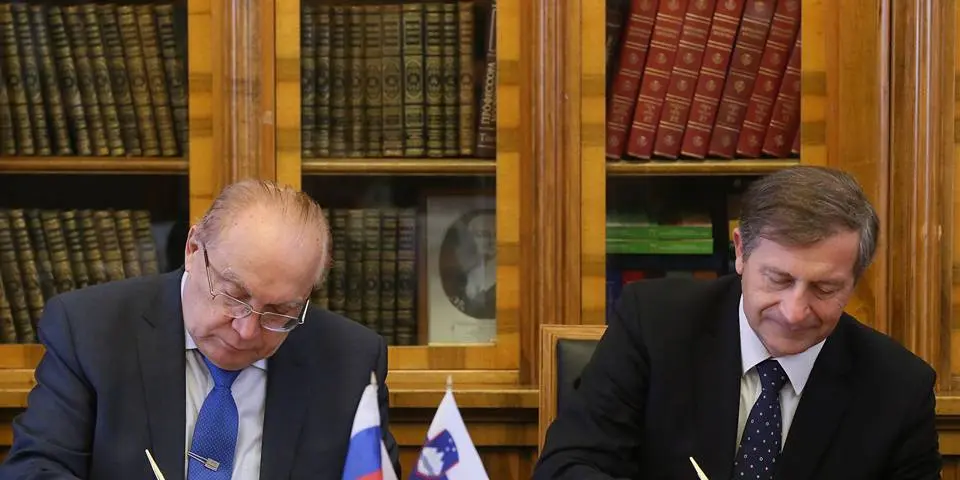 Lomonosov University to open branch in Koper
Moscow, 11 February - Slovenia and Russia have signed a memorandum on the establishment of a branch of Lomonosov Moscow State University at the University of Primorsko in Koper, which will be the first branch of the most prestigious Russian university in the EU.
The memorandum was signed on Saturday by Foreign Minister Karl Erjavec and Lomonosov University Chancellor Victor Antonovich Sadovnichy as part of the visit by Slovenian President Borut Pahor to Russia.
Erjavec expressed satisfaction with the cooperation between the two universities, stressing that science and arts should not be limited with sanctions, according to a press release from the Foreign Ministry.
The University of Primorsko added that the memorandum enabled the two universities to create systemic institutional framework for developing joint research and education projects in a bid to facilitate cooperation between Slovenia and Russia.
The first joint programme on economics and finance, implemented by the Faculty of Management in Koper and the Moscow School of Economics is expected to be launched in October, with students getting the opportunity to get diplomas of both universities.
The University of Primorsko noted that in terms of employability of graduates at influential positions, the Lomonosov Moscow State University ranks third, just behind the universities of Stanford and Oxford.
The Lomonosov Moscow State University, which boasts many scientific achievements in various fields, both in natural and social sciences, also offers a Slovenian language course.