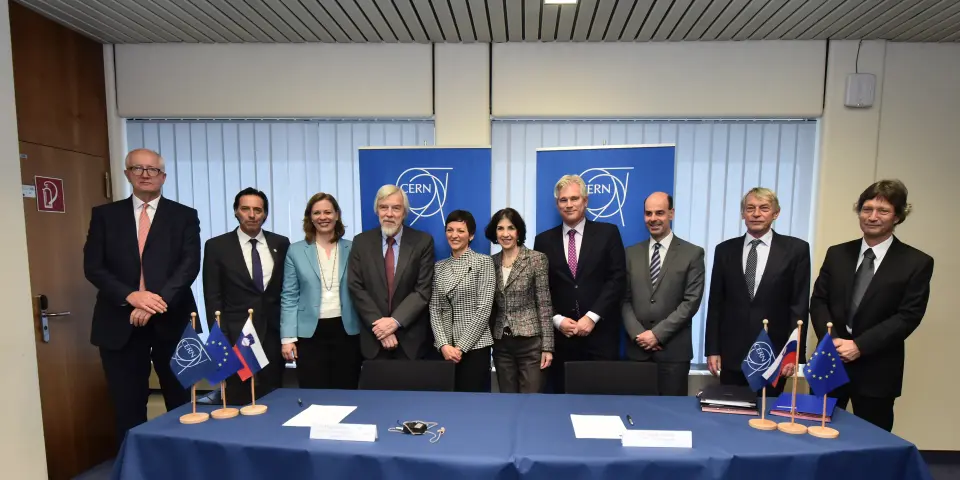 Bill ready to ratify CERN associate membership agreement
Ljubljana, 8 March - The government on Wednesday adopted a bill ratifying the agreement on Slovenia's associate membership of the European Organization for Nuclear Research (CERN) as a transition phase to full membership.
The agreement, which now also needs to be ratified by parliament, was signed by Education Education, Science and Sport Minister Maja Makovec Brenčič and CERN director general Fabiola Gianotti in Geneva in December 2016.
The document sets out the country's rights and obligations as an associate member, a transitional status toward full-fledged membership that should not take more than five years, reads a press release from the government.
The agreement is seen as a key step in further development of cooperation in particle physics that will benefit Slovenia in science as well as in education and business.
Even during associate membership, Slovenian researchers, businesses and other target groups will have full access to all CERN programmes, its research infrastructure and technological projects.
CERN, established in 1954, is the world's leading particle physics laboratory and an elite scientific institution that frequently produces new discoveries and has helped spur the development of a range of new technologies.