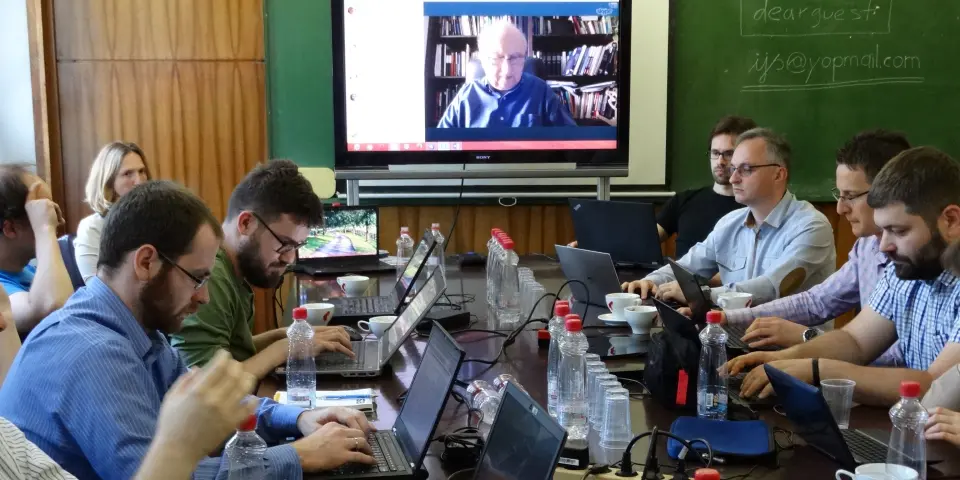 STA participating in intl information spread project
Ljubljana, 15 June - The Slovenian Press Agency (STA) is participating in the international project Renoir whose aim it is to analyse the spread of information in online media and social networks. The four-year project, which commenced in 2016, has already produced concrete results.
Access to information is essential for the economy and society in general. It is therefore important to know why certain information spreads with break-neck speed while other kinds of information struggle to find a broad audience.
The purpose of Renoir project is to analyse the complexity of the dynamics of information spreading in a collaboration between social sciences experts, journalists and scientists specialised in dealing with large volumes of data and complex systems.
The principal aim is to determine how information spreads in media and online to then produce a model - based on analysing large quantities of data - that can explain information spreading and, in the final phase, even predict it.
But the project is about more than just hard science, it also promotes the exchange of knowledge and experience between the participating institutions, giving researchers insight into the work of media while at the same time providing the media with analytical tools.
The project has already produced tangible results. For example, researchers from Warsaw, in collaboration with the STA's in-house R&D team, have developed a prototype tool that monitors on a daily basis how other media use the STA's news wire.
The project consortium features the Warsaw University of Technology as coordinator, and STA, the Jožef Stefan Institute from Ljubljana and the Wroclaw University of Technology as partners.
The consortium members have additionally partnered with the Nanyang University of Technology from Singapore, and the Rensselaer Polytechnic Institute, Stanford University, University of California Santa Cruz, University of California Davis, Carnegie Mellon University, Northeastern University and Notre Dame University from the US.
The project is co-financed by the European Union in the framework of the Marie Sklodowska Curie actions of the research and innovation programme Horizon 2020. The action is focused on the development of human resources in science, the development of research and innovation work, and improvement of professional competences of researchers.