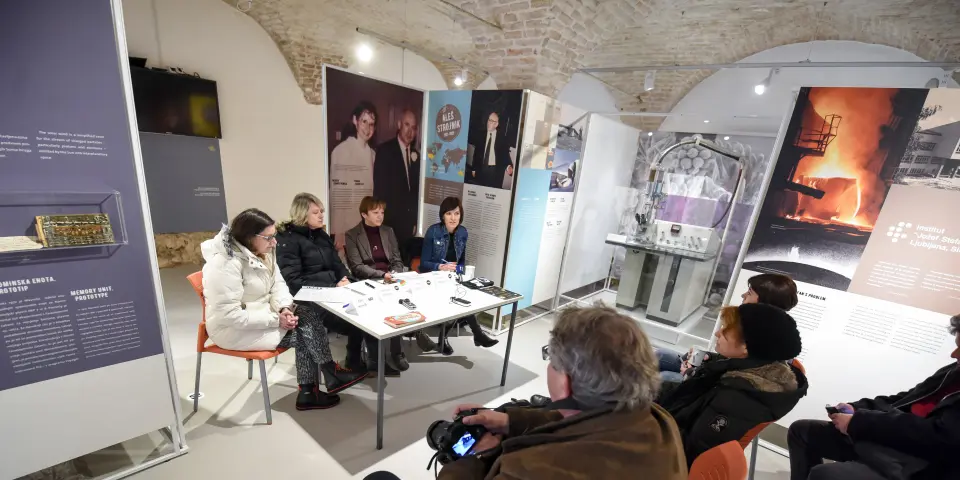 Technology museum puts on show on scientists, innovators
Bistra, 2 March - The Slovenian Technical Museum will launch on Friday an exhibition showcasing Slovenian scientists and innovators who have significantly contributed to science and technological heritage nationally and globally.

Knowledge without Frontiers will feature fourteen scientists and innovators who went abroad, happened to come to live in Slovenian lands, or are of Slovenian descent.
According to curator Estera Cerar, the show is meant to point to the positive aspect of migrations on our lives, which is often neglected.
"Knowledge is something that has always crossed all boundaries and scientists are those who dare go beyond the known, crossing all borders," she noted.
The museum's wish was to present as many different areas of science and technology as possible and highlight some scientists who are less known or often overlooked, explained Irena Marušič, the other curator of the exhibition.
The museum also wanted to present scientists from different periods, starting with the 16th century to present day, and exhibit items from its own collection.
Visitors will be able to learn more about 16th-century Protestant priest Primož Trubar, who wrote the first printed Slovenian books, and 18th-century patron of Slovenian arts, science and culture Sigmund (Žiga) Zois.
The show also offers an insight into the life and work of Friderik Pregl, the only Slovenian to have received the Nobel Prize, for chemistry in 1923.
Featured is also engineer who linked Africa and Germany Anton Codelli, physicist Jožef Stefan and constructor of jumping hills Stanko Bloudek.
Women are represented by pioneer environmentalist Angela Piskernik, astronaut Sunita L. Williams and astrophysicist Marija Strojnik, who will give a guided tour of the show on Sunday.
Space travel pioneer Herman Potočnik Noordung is featured alongside France Rode, one of the inventors of the HP-35 scientific calculator.
The show will feature a number of items associated with the scientists, including two that have travelled to space: a blue space suit worn by Williams and a book about space travel written by Noordung.
Museum director Natalija Polenec said they would like the exhibition to grow and become a permanent exhibition of Slovenian scientists and innovators.
The exhibition, to be opened by Culture Ministry State Secretary Damjana Pečnik, will be accompanied by a series of events until it closes on 3 December.
It also fits nicely into the 2018 European Year of Cultural Heritage, whose slogan is Our Heritage: Where the Past Meets the Future.