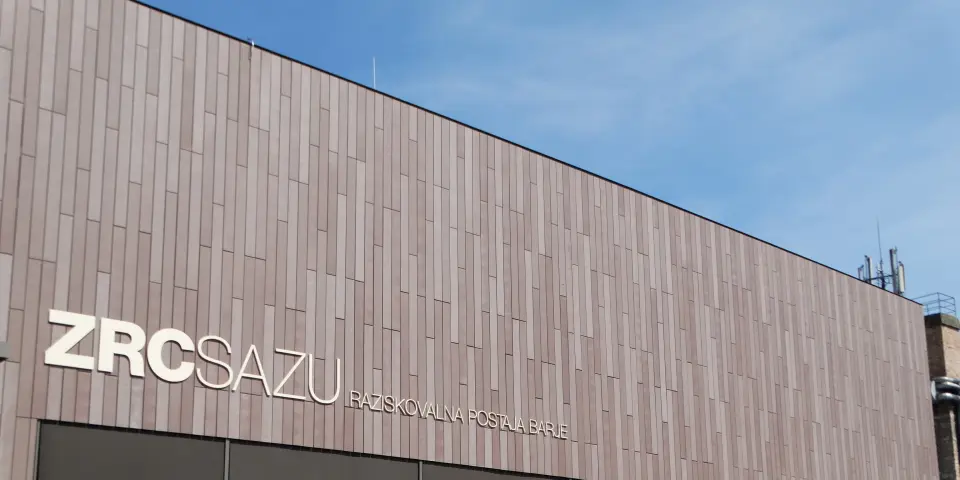 ZRC SAZU research station opens in Barje
Ig, 18 April - A new research station of the Scientific Research Centre of the Slovenian Academy of Sciences and Arts (ZRC SAZU) opened in Ig, south of Ljubljana, on Wednesday. The new facility will house researchers of biology, archaeology, geography and palaeontology institutes.

"We often hear about natural sciences, technology, social sciences, but far too seldom we connect them with humanities and all that an individual carries inside," said Education, Science and Sport Minister Maja Makovec Brenčič, whose ministry allocated EUR 3.3m for the facility.
She added that all these branches of sciences have to be merged to help find a balance in the world today.
The head of ZRC SAZU Oto Luthar welcomed the interdisciplinary approach, as his entire institution connects nature and social sciences as well as humanities.
The station, spanning 2,000 square metres, "is exceptionally interdisciplinary-oriented and multifunctional". In addition to branches of the mentioned institutes, it will also house staff from the ZRC SAZU publishing arm, its library and archives.
ZRC SAZU has started branching out its offices several years ago and has so far set up research centres in Nova Gorica, in Prekmurje and in Maribor.