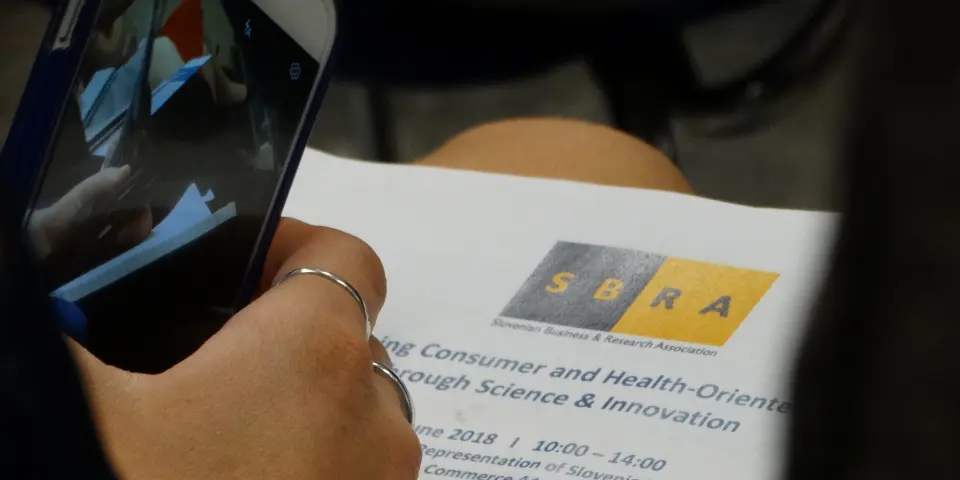 Slovenian innovations in health presented in Brussels
Ljubljana, 21 June - The Brussels-based Slovenian Business and Research Association (SBRA) hosted a presentation in Brussels on Wednesday of Slovenia's scientific achievements and innovations in heath. Some 80 officials from different countries attended the event, whose goal was also to show Slovenian participants the opportunities offered by the EU.
"It's a perfect chance to exchange opinions, ideas for projects and make contacts," SBRA head Draško Veselinovič told the STA.
As regards the opportunities for financing health projects, Saša Jenko Kokalj of the Directorate General of the European Commission for Research and Innovations said there were many opportunities but that one needed to find the right ones.
He noted that EUR 2bn were still available for research until 2020 under the research and innovation programme Horison 2020.
Innovations in health bring many benefits but also challenges, said Professor Jan De Maeseneer of the University of Ghent. Digitalisation has significantly improved access to information but also brought the need for grouping larger quantities of information.
He also said that digitalisation had significantly changed the relationship between medical staff and patients, where he stressed the role of media and the education system.
As part of the project, the Slovenian Innovation Hub and the Jožef Stefan Institute were presented alongside start-ups Dia-Vit and Iryo, developing solutions for non-invasive measuring of blood sugar and for transparent and safe storage of medical data, respectively.