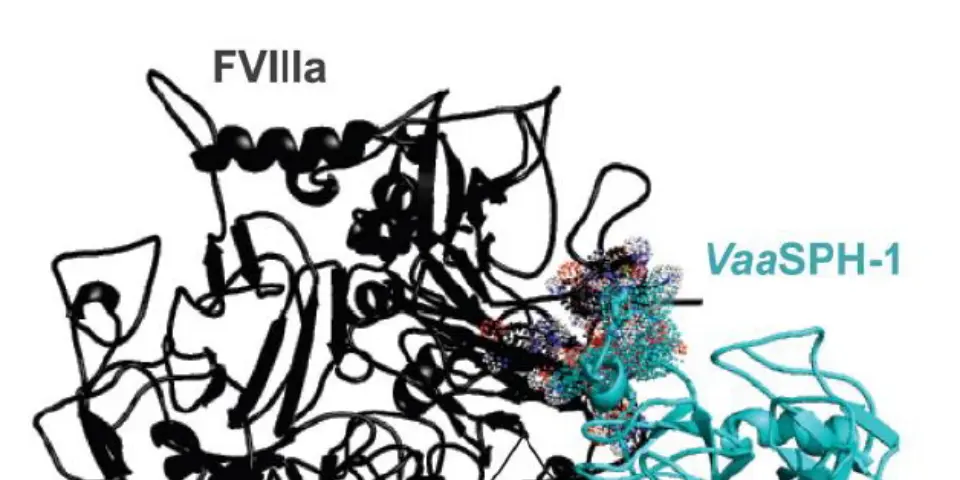 New snake venom protein shows promise in treatment of thrombosis
Ljubljana, 18 October - A team of researchers headed by Igor Križaj of the Jožef Stefan Institute in Slovenia has discovered a new protein in viper venom that has the potential to create an entirely new class of anticoagulant drugs used to treat thrombosis.
Existing anticoagulant drugs, which are used as therapy for venous thromboembolism, the cause of both deep vein thrombosis and pulmonary embolism, are effective at preventing coagulation of blood in the veins but often cause bleeding.
But the new protein, which the researchers extracted from the venom of the nose-horned viper (Vipera ammodytes ammodytes [Vaa]), is structurally an entirely new class of anticoagulant with a much more targeted effect.
While the new protein, called Vaa serine proteinase homolog 1 (VaaSPH-1), is not suitable for orally administered usage due to its molecular mass, it represents a very promising template to design new anticoagulant substances based on the structural features.
The researchers have therefore created a 3D model of the protein as a guideline to synthesize a potential new generation of anticoagulants.
The potential benefits are significant since deep vein thrombosis and pulmonary embolism account for a significant share of all deaths due to coronary and heart disease, itself the biggest cause of death in the West.
The team led by Križaj of the Molecular and Biomedical Sciences Department at the Jožef Stefan Institute also included researchers from the National University in Singapore, drug maker Novartis and the University of North Carolina.
Their paper has been published in the journal Thrombosis and Haemostasis.