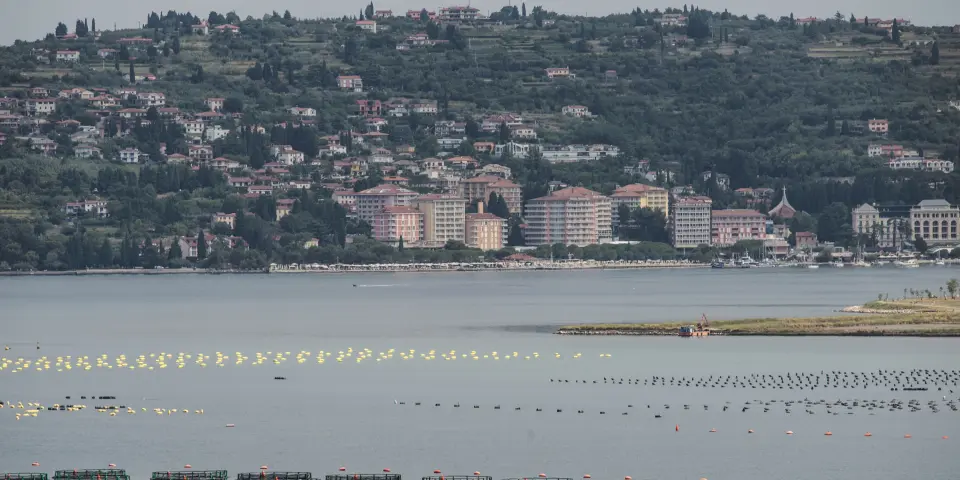 Slovenian sea getting cleaner
Ljubljana, 8 November - The sea off the coast of Slovenia has received a clean bill of health after almost a decade, as measurements carried out in 2017 have shown that the concentrations of all chemical pollutants were within safe limits.
"The analyses for 2017 show a significant improvement. The Slovenian sea has a good chemical status," the Environment Agency said on Thursday as it issued the report for 2017.
In the past decade, the biggest problem in Slovenian waters was tributyltin (TBT), which had been widely used in the shipping industry from the 1960s as an excellent protection of ship hulls against marine organisms.
The chemical was outlawed in the EU in 2003 because of its harmful effects on marine organisms' reproductive and immune systems.
Up until 2016 TBT concentrations in Slovenian waters were consistently above the safe limit because the substance is poorly degradable and remains dissolved in water for years.
The concentrations in water of other chemical pollutants - heavy metals such as mercury lead - mostly dropped to within safe limits long ago.
Despite the upbeat assessment, the report for 2017 notes that some problems still remain, as harmful substances continue to affect wildlife.
Most notably, sampling found that shellfish from the Koper Bay still contained excessive amounts of mercury.