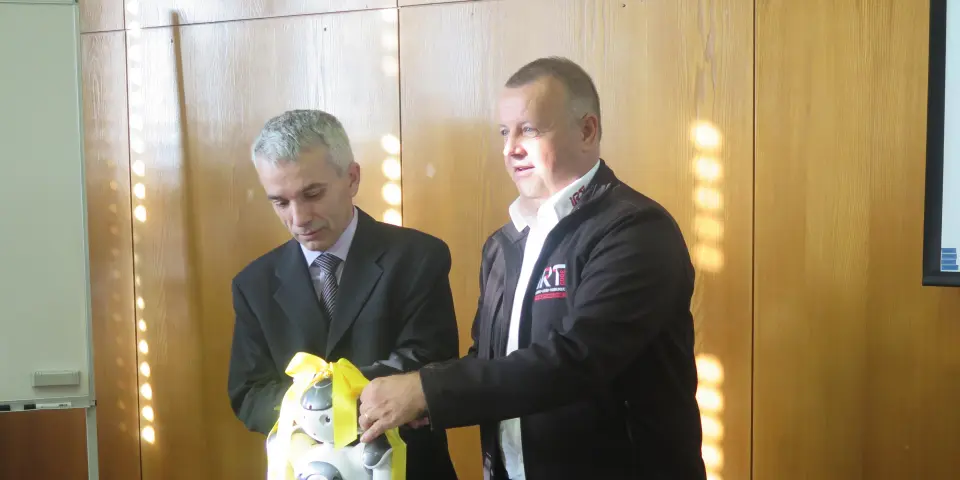 Faculty of Mechanical Engineering gets humanoid robot
Maribor, 13 November - The Maribor Faculty of Mechanical Engineering has received a programmable humanoid robot, a donation by company ProfiDTP, which will be used by its robotics students.

The Blue NAO Evolution, the best-selling humanoid robot of its kind, is a 60-cm tall robot which is mostly intended for use in education rather than industrial use.
The robot will enable students to learn basic programming, Timi Karner, teaching assistant for robotics at the faculty, explained on Tuesday.
The robot understands some of the more advanced orders, recognises objects and faces, and is able to follow a human being.
"The majority of humanoid robots have problems when giving an object to a person, and this is where many things still need to be researched," he said.
Faculty Dean Bojan Dolšak stressed the faculty aimed to create as good study conditions as possible for their students, which also entailed introducing advanced technologies into teaching.
Dolšak stressed that mechanical engineering students in Maribor had had an option to study robotics for quite some time now.