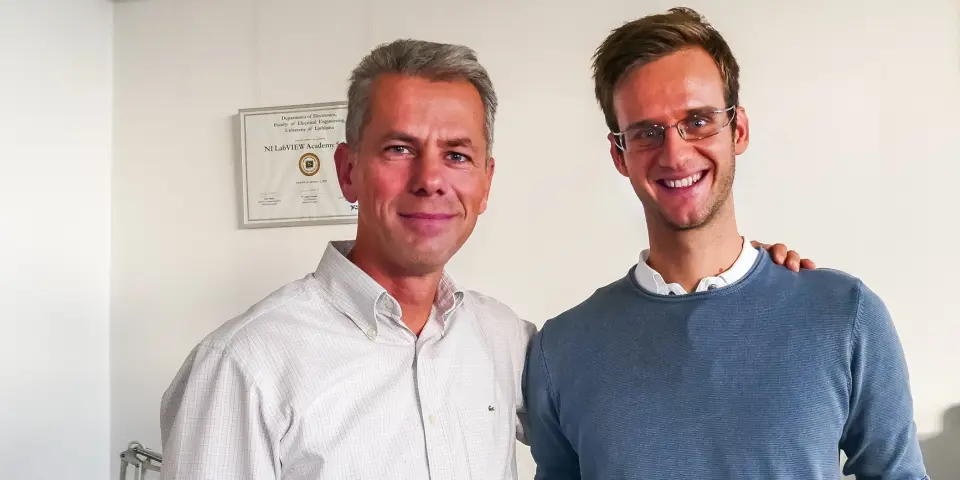 Slovenian researchers make breakthrough in solar cells
Ljubljana, 14 November - Slovenian researchers have made a tandem solar cell which transforms solar energy into electricity in the most efficient manner so far, which they see as an important step towards photovoltaics becoming more competitive in power production.
The new solar cell was developed by Marko Jošt from the Ljubljana Faculty of Electrical Engineering while on post-doctoral studies in Germany as part of a Slovenian-German project.
Jošt and several other researchers, among them fellow researchers from Ljubljana, published their findings in the prestigious journal Energy and Environmental Science.
Researchers from top-tier institutions around the globe have been competing since 2015 to develop the most efficient monolithic tandem solar cell.
Last month, Jošt, together with researchers from Germany's Helmholtz Centre and Slovenia's Ljubljana University, managed to set a new record by achieving 25.5% conversion efficiency.
The solar cell was improved with the use of a textured foil, which was produced in the lab for photovoltaics at the Slovenian faculty.
Although tandem cells are still in the R&D stage and there is a long way to go before their industrial use, lab boss Marko Topič says "such achievements prove that our goals are realistic".
The new tandem cell is according to the faculty a stone in the mosaic of knowledge and achievements which pave the way to photovoltaics being increasingly used for energy production.
Obstacles to a more wide use of solar energy are relatively low conversion efficiency of silicon solar cells, which are currently the standard in photovoltaics, and their relatively high price.
Jošt explained that silicon cells had reached their limit in conversion efficiency and low price, while the perskovite tandem cells have the potential for better conversion efficiency while increasing the price of a photovoltaic module just a bit.
Topič meanwhile believes that photovoltaics has already proved it could become "the key technology in the transformation of the energy system" and "as a low-carbon technology, the first solution to fight climate change".