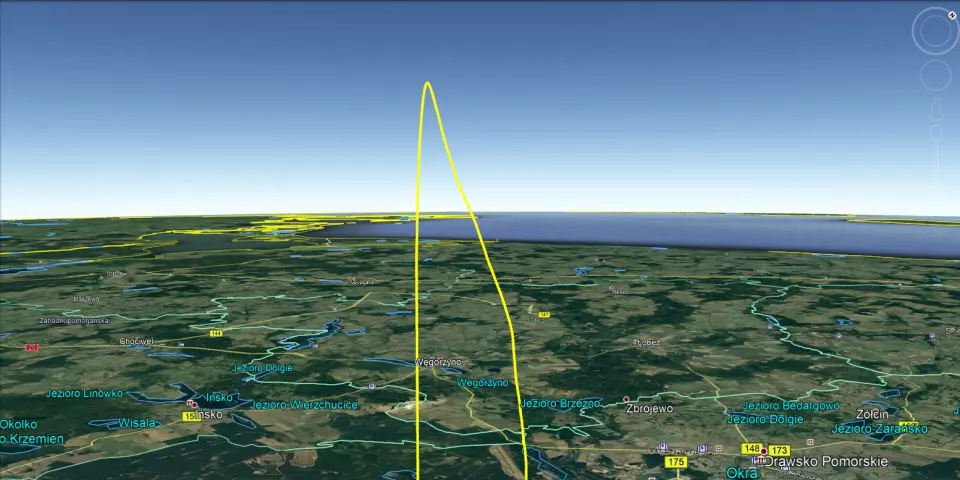 Slovenian amateur rocket flies 11 kilometres high
Ljubljana, 28 November - A rocket built by a Slovenian amateur rocket builder has been successfully launched from a military launch site in north-western Poland, reaching an altitude of 11 kilometres and a top speed of almost 3,000 km/h.

"The successful launch is an amazing success considering that this project was completed with minimum funding and by a single person," the rocket builder, Andrej Vrbec, told the STA.
Vrbec has been involved in rocket building for 12 years and in 2015 he successfully launched a two-stage rocket to an altitude of 17.5 kilometres.
But this is the first time he used ammonium perchlorate, which is used in the aerospace industry, as propellant.
Vrbec also pointed out that there was a major difference between the kind of rockets that he builds as an amateur and the rockets built by model builders.
Model building is more like a sport and uses factory-made rocket engines, which propel light rockets no more than a few hundred metres in the air.
His style of rockets are much larger and heavier, they can fly tens of kilometres high.
The rocket he launched near the town of Drawsko-Pomorskie on Saturday was the result of around six months of work, most of it spent building the engine.