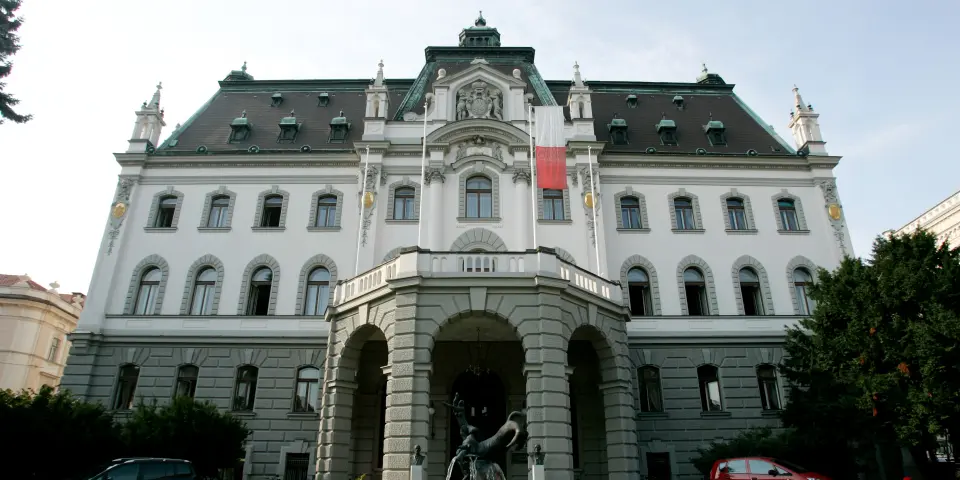 Ljubljana uni launches centenary celebrations
Ljubljana, 8 March - The University of Ljubljana, Slovenia's oldest university, has launched its centenary celebrations with a panel debate on women and the arts held on Women's Day.
"Women in Art: Women Artists at the Ljubljana University" was held on Friday at the Museum of Modern Art, where university officials presented the celebrations programme.
Taking place until June 2020, the celebrations will culminate with a ceremony on 3 December, its birthday observed in honour of the first lecture delivered in Slovenian.
When established in 1919, the university had five members. Now it features 26 members and almost 38,000 students, Chancellor Igor Papič said at the news conference at the gallery.
The first doctorate was awarded in 1920 to Ana Mayer, who completed in Ljubljana her chemistry studies which she started in Vienna.
The university is now among 3% of the world's best universities, Papič added, noting it is also Slovenia's largest academic and research institution known in the international academic community.
"Some of the universities with which it places among the best in the world receive over a hundred times more public funds per student than us, but they are not a hundred times better than us."
Papič also pointed out Ljubljana had been a university city for the past 20 years, as the majority of Slovenian and foreign students resided in the Slovenian capital.
Determined to continue its top quality education and research drive and collaboration with arts and culture, the university intends to use the anniversary as an impetus for cooperation and efforts to open up.
As part of the celebrations, a special postage stamp and a special two-euro coin are to be issued.
Slovenia has another two public universities, the University of Maribor and University of Primorska, which are however much younger and smaller, and two private ones.