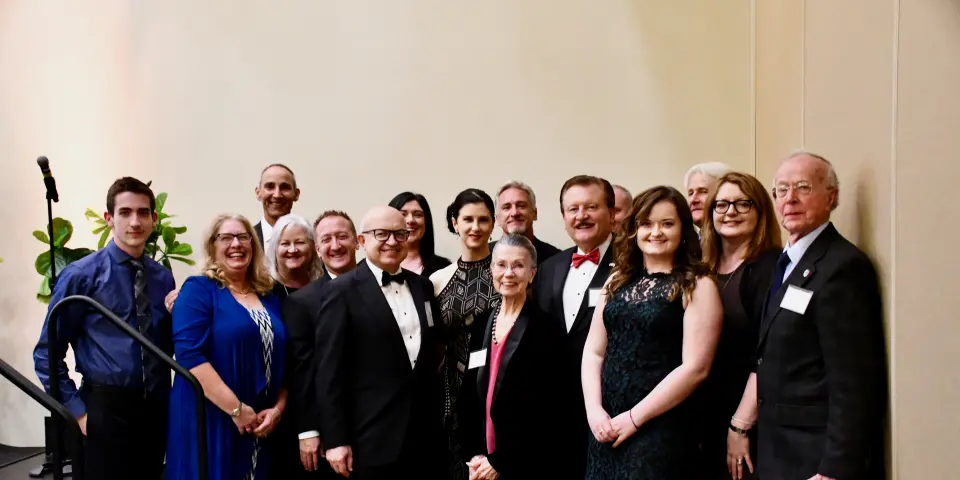 Lecturer Rode receives ASEF lifetime achievement award
Ljubljana, 19 March - Slovenian language lecturer at Stanford University Mija Rode was honoured with the lifetime achievement award of the American-Slovenian Education Foundation (ASEF) at Saturday's ceremony marking the founding of the Slovenian language course at Stanford.
According to the ASEF, Rode has dedicated her life to the promotion of Slovenian language and culture in the US.
She was born and raised in Slovenia, moving with her family to Chicago at the age of 20. She obtained her master's degree in library studies at the University of Scranton in Pennsylvania.
She then got a job at the Stanford University Library, where she was quickly promoted to head the department, managing successful projects such as Early American Imprints and Goldsmiths'-Kress Library of Economic Literature.
She was also appointed Stanford's representative in the Library of Congress and Senior Librarian Emerita at the university.
After her retirement, she worked on upgrading the Slovenian language syllabus and taught Slovenian in the Slovenian community in San Francisco and northern California.
Rode also played an important role in founding the Slovenian course at Stanford last year as part of Stanford's Language Center, which was a project of the Ljubljana Faculty of Arts.
The program has proved popular and is already attended not only by Slovenians living abroad or their descendants but also by other young people interested in Slovenia.
The ASEF founders Jure Leskovec and Peter Rožič stressed at Saturday's ceremony that the foundation was well established and attracted more and more lecturers of Slovenian descent every year.
Within five years the number of universities cooperating with the ASEF increased to 37, covering not only the US but all institutions around the globe where Slovenian lecturers are active.
President Borut Pahor addressed the guests through a conference call, congratulating the foundation for its achievement and expressing his support for its further development.
The event was also attended by Slovenian Ambassador to the US Stanislav Vidovič, Ambassador to Canada Melita Gabrič and Tom Brandi, Slovenia's honorary consul in California.