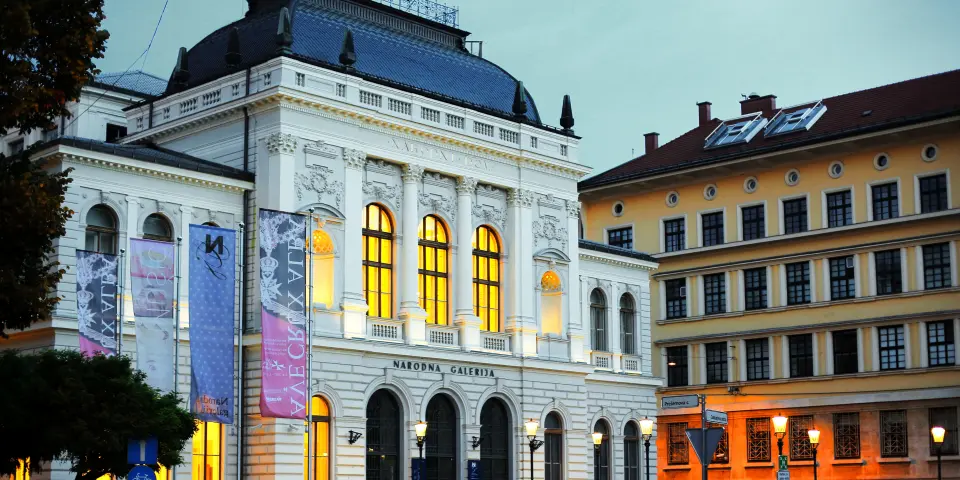 Plečnik Prize goes to ELES's technological centre
Ljubljana, 15 April - This year's Plečnik Prize, the highest accolade for architecture in Slovenia, goes to Marko Studen, Boris Matić and Jernej Šipoš for their design of a new technological centre of the national grid operator ELES in Beričevo.
The trio, which has won an international call for applications with the design, has won the recognition for designing a systemically demanding building, which is also a major European strategic project, according to the jury.
ELES has been convinced by a clearly developed urban planning scheme which enables centralisation of operations, cooperation between scientists, supervisors and managers, transparency and safety, and accessibility and rationalisation of operations.
The jury also said that the design of the planned building north-east of Ljubljana reflected discipline and a modernist concept, and that the authors did not lean on rational concepts alone, as they also bet on the power of personal expression.
The prize-winning architects have been recognised for their "deep theoretical knowledge of architecture, author discipline, creativity and genuine empathy."
The Plečnik Prizes have been conferred by the Jože Plečnik Fund, named after the famed architect Jože Plečnik (1872-1957), since 1972.