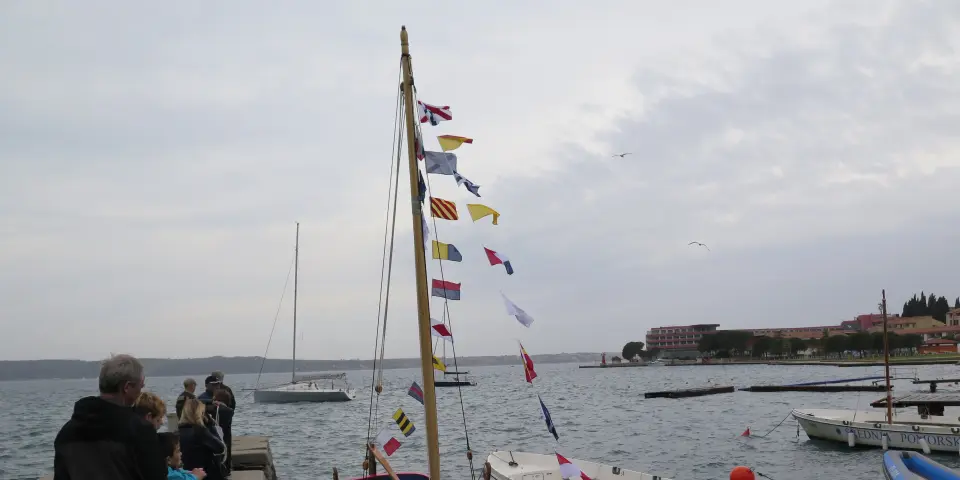 Ancient boat brought to life
Portorož, 26 April - A small fishing boat of the kind that used to ply Slovenian waters by the hundreds has been launched on the Slovenian coast in an effort to revive the maritime heritage of the region.
The nine-metre vessel is the replica of a topo, a wooden single-mast boat whose remains were discovered in 2009.
The boat was built over several months as part of a Slovenian-Croatian maritime heritage project under the supervision of the Maritime Museum in Piran.
Topos used to be common in north Adriatic waters in centuries past, their design suited for fishing in lagoons and sheltered bays along the coast of the Istria Peninsula.
Similar boats were built in and around Venice, but the Istrian version had to be sturdier due to more difficult weather conditions in the region.
The replica was launched in Portorož on Friday and will be used by the local Faculty of Maritime Studies for educational purposes.
Elen Twrdy, the dean of the faculty, said the vessel would be a welcome addition of the faculty fleet and would help "students fall in love with the sea even more".
But aside from being used for learning, it is also a showcase of the long heritage of Slovenian boatbuilding.
"I think the purpose of this vessel is to say that Slovenia is a maritime country capable of not just buying vessels but also making them," professor Peter Vidmar said.