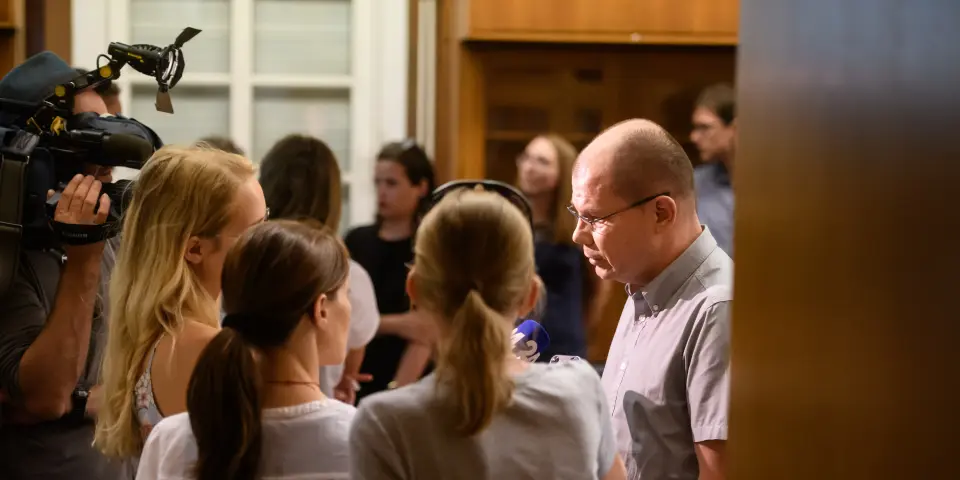 Slovenian researchers make major discovery to treat depression
Ljubljana, 30 July - Slovenian researchers have discovered a new molecular mechanism of action in ketamine that they say opens up new potential for development of fast-acting antidepressants.

Ketamine, a medication used primarily for starting and maintaining anaesthesia, is already applied to treat depression in the US but not yet in Europe.
However, the discovery, made by researchers at the Ljubljana Faculty of Medicine, the biomedical centre Celica and the National Institute of Chemistry, could accelerate making the drug available as an antidepressant soon in Europe as well.
"Before a medication can be placed on the market and starts being prescribed by doctors, it's necessary to obtain appropriate clearances, and these also depend on knowing the mechanism of action," Robert Zorec, a co-author of the study told a press conference at the Faculty of Medicine on Tuesday.
The difference between ketamine and other medications used in treating depression is in its mechanism of action. While other antidepressants take weeks to take effect, ketamine provides relief within hours and a single dosage may have beneficial and long-lasting effects in treating depressive disorders.
The Slovenian researchers' discovery has sparked major interest in psychiatry due to a lack of effective, fast-acting antidepressants. The mechanism of action in ketamine, which is also abused recreationally as an illicit drug, had not been known so far.
Matjaž Stenovec of the Ljubljana Faculty of Medicine said that depression is on the rise in Slovenia with one in nine adults affected. The rate in the US is lower, at 7.1%.