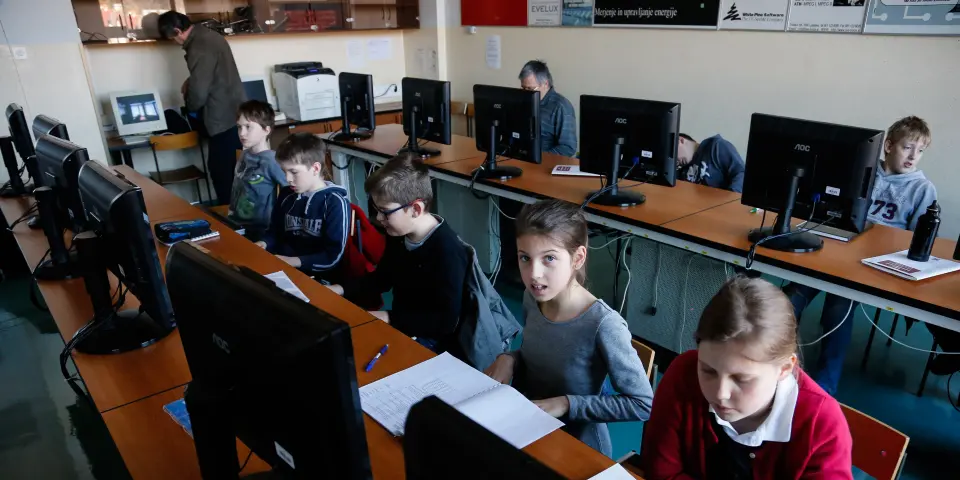 Kids to gather in Slovenia for European IT Olympics
Maribor, 21 August - The city of Maribor will host a competition in which some 90 primary school children from 24 countries will try to prove they are the best programmers in Europe.
The European Junior Olympiad in Informatics, to be held for the third year from 23 to 29 August, is meant to encourage interest in computer science among the young.
The Slovenian organisers - the Association for Technical Culture (ZOTKS) and the Ministry of Education and Science - also see it as an opportunity for promoting IT and coding in general, as well as for promoting Slovenia as a country.
"We are surrounded by computers at every step and we all use them, but programming know-how is still rather lacking," says the ZOTKS.
The Junior Olympiad originates from the International Olympiad in Informatics, a competition with a 30-year tradition which is however open only to secondary schools.
Slovenia has a long tradition of taking part in computer competitions, having organised the first International Olympiad back in 1988.
However, the ZOTKS would like computer programming to gain more weight in Slovenian schools by becoming a compulsory subject in primary and secondary schools.
At the moment, an hour of computer science a week is compulsory only in the first year of secondary school, whereas primary school children from grade 4 to 6 can choose it as an optional subject.
Mija Kordež from the ZOTKS says children are interested in computer science, but have little opportunities to learn it at school.
"We've been working very hard to get computer programming back to primary school. Kids are able to learn it, they find it interesting and see many benefits in it."
The first European Junior Olympiad in Informatics was held in Bulgaria and the second one in Russia, where Slovenia won two bronze medals last year.
Every country can register four competitors plus two mentors, with the host country having an option to field six competitors.
Slovenia will be represented by two teams (Filip Štamcar and Luka Urbanc; Matic Dremelj and Matic Kovač) and another outside the competition.
The competition will take place at the University of Maribor's Faculty of Electrical Engineering and Computer Science. It is presided by university professor Borut Jurčič Zlobec.
The participating teams will have four hours on Sunday and four on Tuesday to tackle three different tasks each day. The winners will be declared on next Wednesday evening.