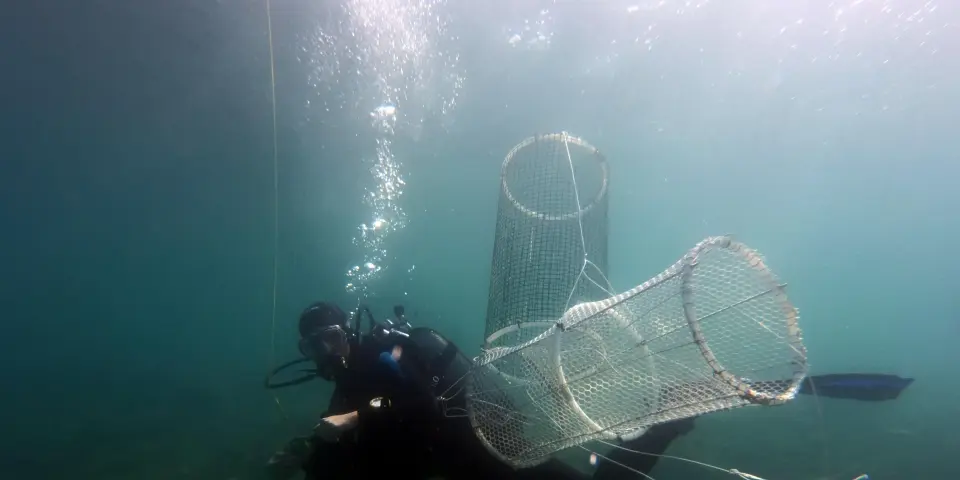 Marine Biology Station celebrates 50th anniversary
Piran, 10 October - Slovenia's only institution studying the sea and monitoring its quality is celebrating is 50th anniversary, with the festivities culminating with tonight's ceremony in the coastal town of Portorož.

The Piran Marine Biology Station was set up as an independent research centre of the University of Ljubljana's Institute of Biology, the main public research institution for natural sciences in the country.
Its main mission is studying the biodiversity of the Slovenian part of the Adriatic Sea, while it is also engaged in a number of other projects.
Sea research and the institution itself are very important from various aspects, says the Marine Biology Station's head Patricija Mozetič.
"If we look at the globe, how it's covered in oceans and seas, we see there's no other way than to have a centre focused exclusively on marine research," she said at a recent talk about the institution in Ljubljana.
She believes this is important even for a country like Slovenia which does not have a lot of sea.
Mozetič said that even landlocked countries, such as Austria and Switzerland, had departments at universities which focused on maritime studies.
The Piran Marine Biology Station was first located in Portorož, then after a decade moved to thoroughly renovated premises of a former soap factory nearby.
In 2004-2006, it moved to a new building at the same location in the area of Piran, getting modern laboratories and a wonderful view of the Piran Bay.
Since 1971, when it had only eleven employees, the number of staff has grown to 37, the majority of whom are still biologists, while the scope of its research has also been changing, said Mozetič.
The research centre initially focused on documenting the flora and fauna of the Slovenian territorial waters.
Then, in collaboration with fish processing company Delamaris, it started monitoring commercially interesting fish in the north of the Adriatic Sea for a while.
Over the years, research has diversified in line with the specialisation of researchers and other trends at home and abroad.