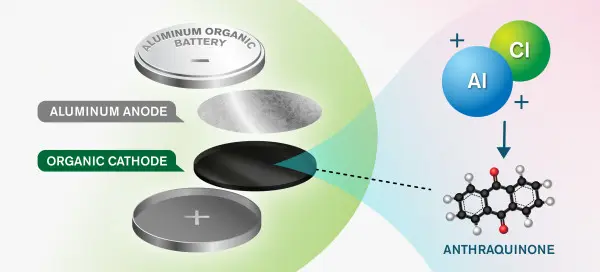 Slovenian, Swedish researchers develop potentially revolutionary energy storage concept
Ljubljana, 4 October - Slovenian and Swedish researchers have developed a new concept for aluminium batteries, doubling their energy density and at the same time reducing the cost to the environment by using readily available and less damaging materials than those used at the moment.
Aluminium batteries have a number of advantages over the currently used lithium-ion batteries, among them high capacity of the aluminium metal anode, as well as tried and tested production and recycling methods.
The newly developed concept could lead to a significant reduction in battery prices and lower the battery's impact on the environment, the Chemical Institute announced the news in a press release
Lower production cost and impact on the environment "make our system incredibly interesting for energy saving in large-scale photovoltaic or wind turbine plants," according to Patrik Johansson of the Chalmers University of Technology in Gothenburg, Sweden.
Johansson and Robert Dominko of the Ljubljana Chemical Institute led two research teams that developed the new concept presented in late September in an article in the Energy Storage Materials journal.
Explaining the revolutionary concept, the article says that previous designs for aluminium batteries have used the aluminium anodes and graphite cathodes.
However, graphite provides too low an energy content to create battery cells with enough performance for everyday use. Now, graphite has been replaced by an organic, nanostructured cathode, made of the carbon-based molecule anthraquinone.
The anthraquinone cathode has been developed by one of article co-authors, Jan Bitenc of the Ljubljana Institute of Chemistry, while he was guest researcher at Chalmers.
According to Niklas Lindal, another co-author, the team is now working on eliminating chlorine from the electrolyte.
The researchers believe that although aluminium storage technology is a long way from commercial production, the new device will be able to compete or complement lithium-ion storage.
"So far, aluminium batteries are only half as energy dense as lithium-ion batteries but our long-term goal is to achieve the same energy density."