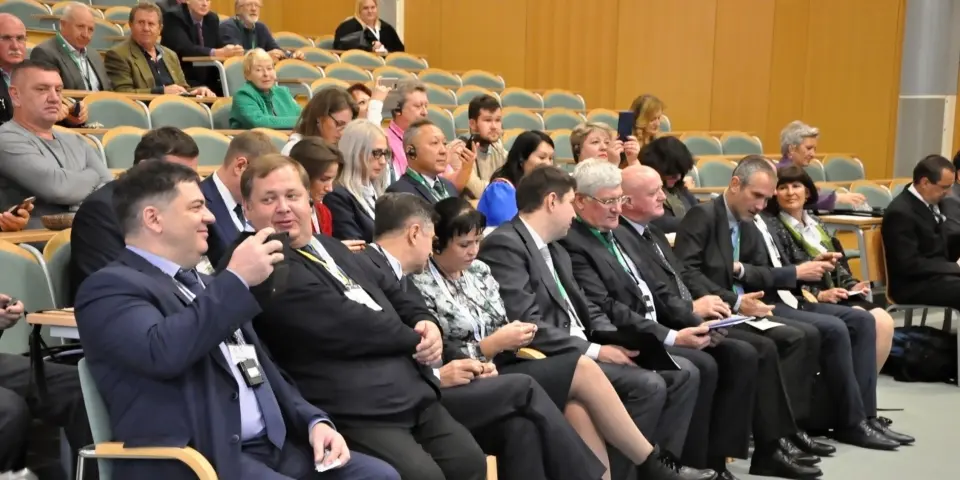 Novo Mesto educational hub building "business bridge" to Siberia
Novo Mesto, 6 November - A higher education centre in Novo Mesto, in south-eastern Slovenia, is hosting a delegation from the south Siberian regions of Krasnoyarsk and Khakassia to discuss cooperation in agriculture, food industry and tourism.

Talks are being held as Grm Novo mesto - Center of Biotechnics and Tourism (GRM) is hosting an international conference on Wednesday that also features Russian officials.
Speaking to the STA on the sidelines of the event, GRM director Tone Hrovat said that they would like to take their cooperation with the Krasnoyarsk State Agrarian University to a higher level, having collaborated for a decade mainly on development of education, science and student exchange.
They would like to build a "bridge of business cooperation", he said, adding that a seizable delegation attending today's conference was a guarantee that such a bridge would in fact be established.
Krasnoyarsk, one of the fastest developing Russian cities, would thus become home to many a Slovenian company. Slovenia could import organic food produce and products from Siberia, and sell wine there.
The Russian delegation, on a week-long visit to Slovenia until Monday, as well as representatives of other countries will partake in a versatile programme designed to acquaint them with Slovenia's economic potential in agriculture, food industry and tourism.
The visit and the talks held aim to enhance cooperation between education and science institutions, transfer expertise and experience of Slovenian co-operatives to Siberian regions and create conditions for trade in agricultural and food products and tourism offerings.
The conference in Novo Mesto will later today also see brief presentations of Russian and Slovenian entrepreneurs, and a closed-door strategic debate on inter-institutional and economic cooperation between Siberia and south-eastern Slovenia in agriculture, food industry and tourism.
Apart from GRM and its rural management college, the event is being organised by the Slovenian Co-operatives Association, the University of Maribor Faculty of Logistics and the municipality of Sevnica.
The event is being attended by 30 lecturers, more than half of them from abroad. They were addressed by Economy Ministry State Secretary Eva Štravs Podlogar, who hailed the meeting as a highly important one.