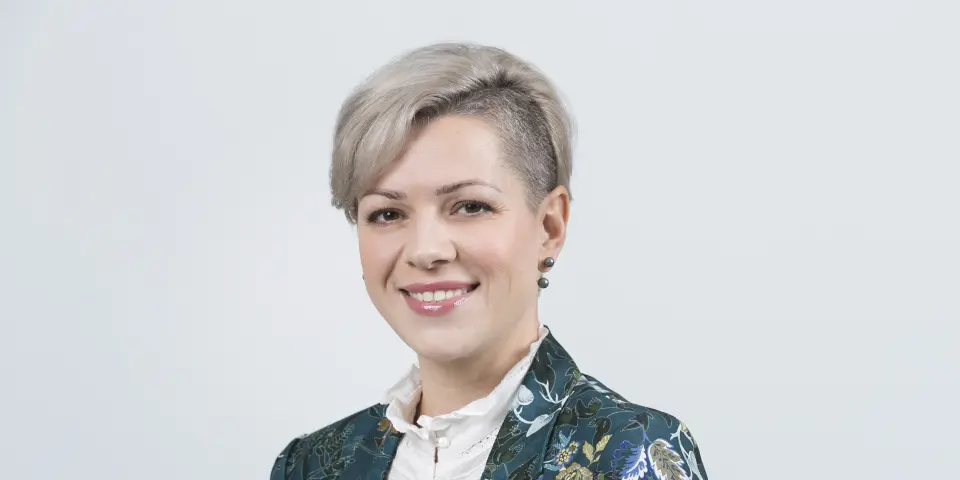 Female Engineer of the Year title awarded to war refugee
Ljubljana, 8 January - The Female Engineer of the Year title for 2019 went to Aida Kamišalić Latifić, a researcher and professor at the Maribor Faculty of Electrical Engineering and Informatics, as the award ceremony was held on Wednesday in the Cankarjev Dom arts centre. Kamišalić Latifić came to Slovenia as a Bosnian war refugee in 1992.
The judging panel considers the winner's life story "an inspiration for the young, encouraging them to follow their engineering dreams - even if the circumstances in which they dream are challenging".
Kamišalić Latifić's life motto is "they can take everything away from you, except knowledge". She already excelled as a student, receiving the faculty's commendation for her research work. In 2014, she acquired a doctoral degree in computer science and informatics.
Her research has been recently focused on blockchain technology. She is an inventor and advocate for female-friendly working spaces at the Institute of Informatics, being a supporter of the Ladies in Informatics initiative.
Apart from busting gender myths in an occupation dominated by men, she also does that on the football field, playing for an all-women team.
Kamišalić Latifić was chosen among ten nominees who are all promoting engineering, science and innovation.
The title was awarded for the second time - last year it went to Dora Domanjko, an electrotechnology expert. The competition is organised by IRT3000, a magazine focusing on innovation, development and technology, Mediade, a company providing assistance with product development, and partners.
The event aims to promote women in science, technology, engineering and mathematics (STEM). In Europe, there is a gender imbalance in these areas, with only some 25% of such studies being undertaken by women.
In Slovenia, the situation looks somewhat more promising, with female STEM students accounting for about a third of all such students.
One of the main reasons why young women are not choosing STEM careers is also a lack of role models and inadequate explanation of the role of engineers in societal development, said the organisers.
Labour Ministry Ksenija Klampfer pointed out in her address at the ceremony that gender stereotypes were still present in society and urged putting an end to them.
Meanwhile, Education Minister Jernej Pikalo said that as long as gender discrimination and inequalities were not stopped, society needed positive discrimination and role models.