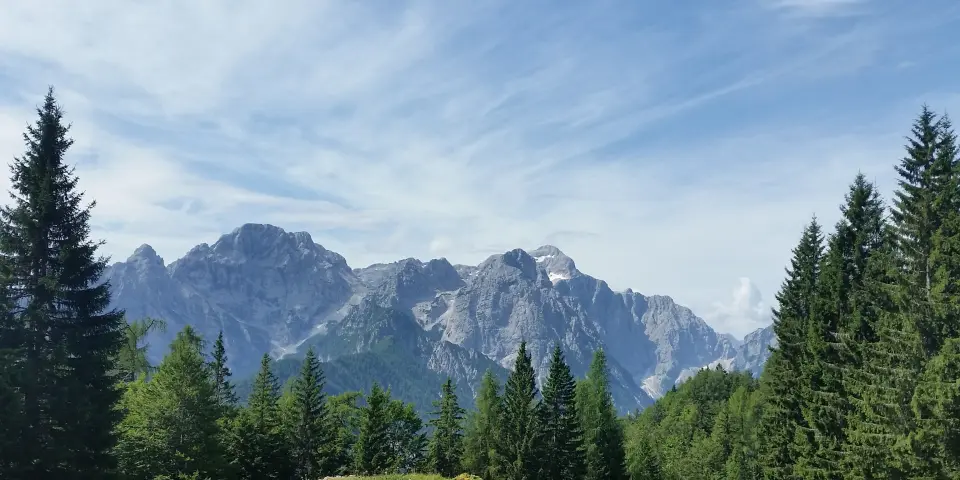 Slovenian highlands inhabited more than 2,500 years ago
Bohinj, 14 January - Archaeologists have unearthed new evidence showing that the Slovenian Alps were inhabited earlier than 2,500 years ago. It is thought Iron Age people were breeding cattle and mining iron ore in the area.
The findings were made last year during excavations at the Bošinka Plateau in the Triglav mountain range, which turned up the foundations of a hut and a number of tiny objects such as pot shards and clothing fasteners.
The site had been discovered in 2005 when experts found a bronze Roman cowbell indicating that in the Roman times people were already grazing cattle 1,750 metre above sea level, according to archaeologist Mija Ogrin of the ArheoAlpe cultural association.
The Archaeology Institute analysed a charcoal sample in the initial findings and dated in to the early Iron Age - likely between 2,500 and 2,700 years ago.
Nearby Lake Bohinj and its surrounding area were a vibrant mining and farming centre in that era, with numerous findings showing continuous settlement until today.
It is thus fair to assume that Mount Triglav, Slovenia's highest peak, had been scaled well before 1778, the year of the first documented ascent.
"People used to walk for an hour or two or even five, including over mountain passes," said Ogrin.
Janez Bizjak, who has done pioneering archaeological researcher in the Slovenian Alps, agreed saying that the mountainous region had been inhabited as early as 3,000 years ago.
Before the groundbreaking excavations, the area had not been properly explored and it was believed that it was not inhabited prior to the 14th century, the era of first documented sources.