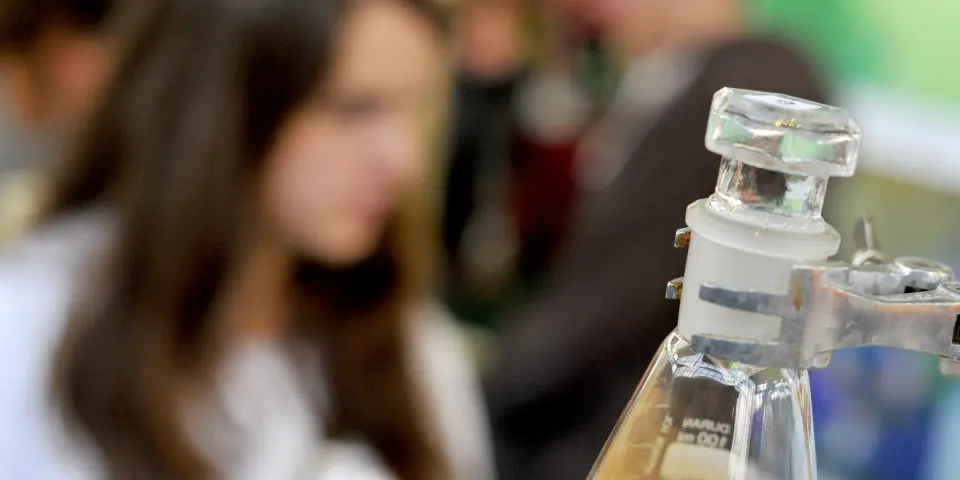 Gender stereotypes, bias holding back women in science
Ljubljana, 11 February - Women remain under-represented in scientific and technical professions, especially at senior levels. Unconscious bias, double standards and gender stereotypes are some of the reasons why headway towards gender equality in this field remains sluggish. Indeed, in some areas there has not been any progress at all.
Worldwide only about a third of research staff are women and only about 30% of women opt for programmes that fall under the umbrella of STEM (science, technology, engineering and mathematics), according to Unesco data.
University of Nova Gorica astrophysicist Andreja Gomboc, who chairs a commission for equal opportunities in science, says low representation of women in STEM is bad not just for women but for these fields of scientific endeavour in general.
"Women significantly contribute to tackling the big issues humanity faces in the 21st century and it is necessary to create opportunities for their full participation in science. Addressing these issues requires leveraging the entire human potential," Gomboc told the STA ahead of the 11 January International Day of Girls and Women in Science.
For women, not choosing a career in STEM limits their career options since the high-tech society of today offers huge employment opportunities for STEM graduates. "If girls do not chose these fields, they don't have the opportunities."
Gomboc says gender discrimination is no longer as explicit as it used to be, but there is still a lot of bias, double standards and gender stereotypes that dissuade women from pursuing a career in science.
Slovenia's largest university, the University of Ljubljana, has been dominated by men since it was established a century ago. The latest figures show the ratio of men to women among faculty is roughly 60:40, with the share of women declining the farther up the career ladder one goes.
In 2018, there were 56% of men among assistant professors, 60% among associate professors and 69% among tenured professors, according to Aleksandra Kanjuo Mrčela, professor of sociology at the Faculty of Social Sciences.
Despite the persistent imbalance, she believes that the situation will gradually improve as the share of men has been declining. "It is expected that in the coming years the gender structure will be balanced across all job segments," she says.
Gomboc believes that in order to improve the conditions for female researchers, it is necessary to consistently comply with gender equality provisions at all levels. This does not mean men and women have to be the same, it means that "we are equal in practice, that we have equal opportunities and equally participate in all spheres of public and private life".
She says Slovenia has some good baseline solutions, for example 12-month parental leave, but new steps are being made very slowly. "We know what we have to put down in the sections on gender equality in applications for EU projects and strategy documents ... but then many ignore that."
Indeed, she says there has been a negative trends in certain areas, for example in top national awards for science. "Among last year's recipients of Zois and Puch prizes, there were only 12% of women and few women were nominated. This means that the environments in which women researchers work do not value their achievements the same way they value the achievements of their male colleagues."