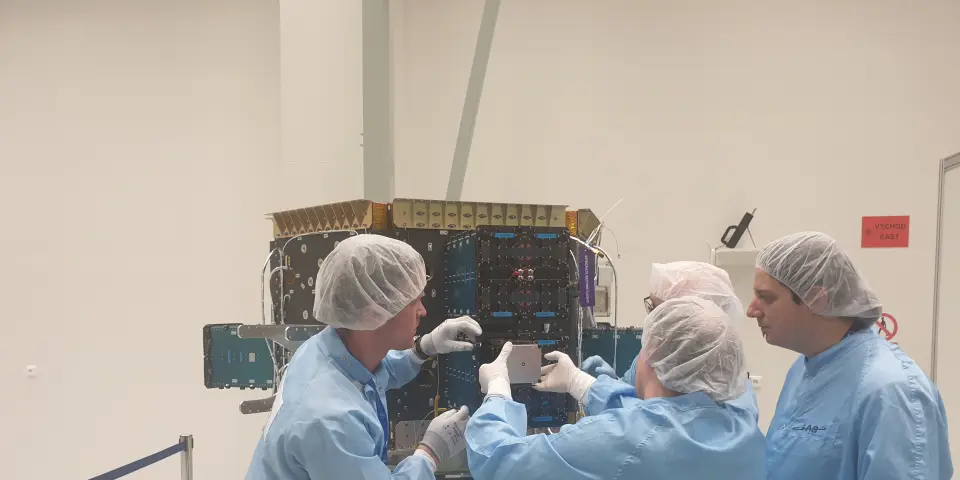 First Slovenian satellites to finally be launched in March
Maribor, 11 February - After a seven-month delay, Slovenia's first satellites, named Trisat and Nemo HD, will finally take flight on 23 March, the Maribor University and the Vesolje-SI Excellence Centre announced on Monday.

The Trisat Team conducted the final checks on their Trisat satellite in Brno last week. The team checked the Trisat batteries and recharged them, with the press release saying that the batteries were in excellent condition.
Moreover, the team updated the satellite's software, specifically a folder intended for the tracking of starts.
Now the two satellites will be flown to French Guyana to be integrated onto a Vega carrying rocket. Problems with the rocket were the reason why the launch was delayed.
The launch will take place on 23 March late in the evening local time.