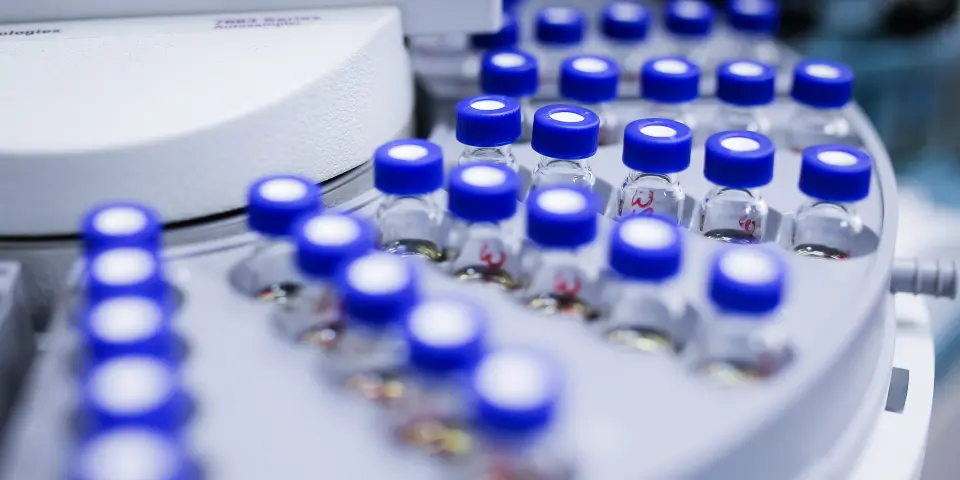 Slovenia joins efforts to develop new coronavirus vaccine
Ljubljana, 20 March - A Slovenian excellence centre has started developing a vaccine for the new coronavirus in cooperation with Slovenian and international companies, research institutes and universities. The main goal of the consortium is to develop a platform which would enable fast creation of vaccines in case of similar epidemics.
According to Matjaž Peterko, the head of the Centre of Excellence for Biosensors, Instrumentation and Process Control (COBIK), development could take between less than a year and a few years, depending on how fast testing could be implemented.
"This is up to regulatory agencies, on which we have no influence. We may, however, implement clinical trials in countries which enable fast-track registration," Peterko was quoted in a press release from the communication company Mediade.
For the development of a vaccine for the new coronavirus and a platform which would enable fast response and constant adaptation to outbreaks of new viruses, COBIK has acquired private funding.
The initial investment is EUR 1 million, which will be enough to examine the technology and get preliminary results. Development costs are very high, but the organisation expects that new partners will join in after the first phase.
The release notes that the consortium possesses the know-how and experience in development of vaccines and viral vectors.
The consortium includes the Ajdovščina-based company BIA Separations, which will develop the procedure for purification of active substances and enable production at scale.
According to director Aleš Štrancar, BIA Separations has experience in developing similar purification processes and in industrialisation, and is already involved in several projects to produce a vaccine for Covid-19, including in the US.
"Purification technology enables the production of very pure vectors for gene therapy and of vaccines, which will certainly be a competitive advantage compared to many vaccines developed by other international companies which do not use our technology."
"Vaccines purified with our technology will therefore be cheaper and much safer for use," Štrancar was quoted in the press release.
Among other things, BIA Separations is known for participating in the development of the revolutionary spinal muscular atrophy medication zolgensma.