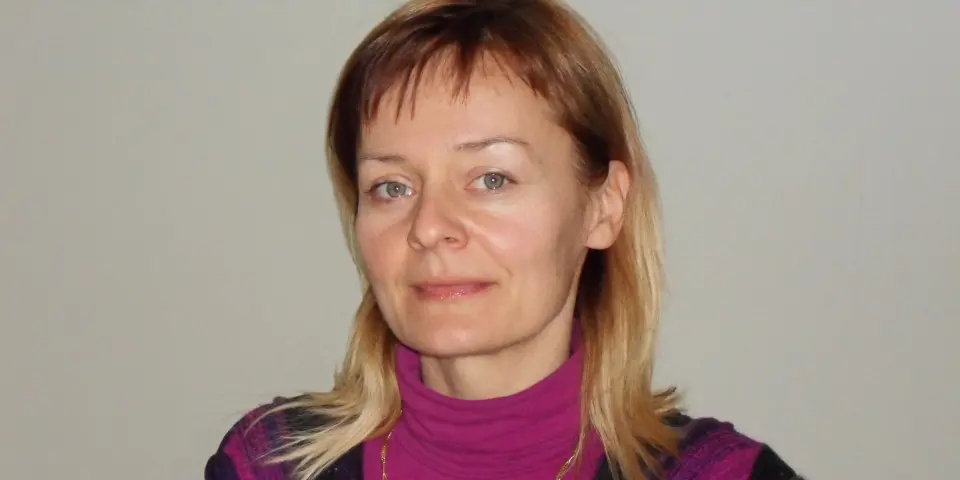 It's high time for universal basic income, sociologist says
Ljubljana, 2 April - Sociologist Valerija Korošec says it is high time to introduce a universal basic income (UBI), arguing it is a vital safeguard against the consequences of crises. She thinks Slovenia will introduce it this year to lead the way in a post-corona and post-Brexit EU when it chairs the bloc in 2021.
Although she admits a crisis such as the coronavirus epidemic, when fires are being put out in panic, is not the best time to do that, she believes UBI is urgently needed as the pandemic wreaks social and economic havoc, because it is a means of protection when social systems stop working.
The researcher at the government's macroeconomic think tank IMAD thinks Slovenia will introduce it this year, saying UBI supporters have intensively worked on it since the financial crisis for the past ten years, so they have "ideas and solutions ready".
Korošec says the measures the government is introducing to help the self-employed are not UBI. The government will cover all their social contributions and pay them what a "basic income" of 350 euro for March and 700 euro for April in case of a loss of income.
But the sociologist says these are short-term measures unsustainable in the long run, which do not constitute an optimal use of social resources, are not unconditional and do constitute a subsistence minimum.
She says those who have written the EUR 3 billion fiscal stimulus bill to mitigate Covid-19 ramifications for society "are people who are trying to put the money into preserving the existing system, not into developing a different, more sustainable system".
UBI advocates in Slovenia have been pushing for UBI for the last 15 years, often describing it as a social transfer to give people minimal existential security. But Kroščec says UBI is not just one measure, "it is a broader social paradigm, a way in which society should be organised to be resistant to crises and shocks".
Under the UBI paradigm, society should be organised based on three pillars, which reflect all ideals of the French Revolution: a universal or unconditional pillar, a democratic one and a market one, explains the researcher.
"The universal pillar should become the most fundamental level of social security to strengthen society's foundations, so that a society can survive, or else it can easily be crushed to pieces."
Korošec, Slovenia's representatives on the international and European UBI networks, BIEN and UBIE, says UBIE would like UBI to be introduced in at least one European country by 2020 and in five by 2025.
"Countries are actually competing which one will be the first and best in introducing the most optimal UBI solution." And although Canada seems to be the closest, having experimented with UBI already in the 1970s, Korošec expects Slovenia to be actually the first country in Europe to introduce it this year.
"Perhaps we won't call it UBI, but we will have to introduce policies based on the basic principle of every public policy taking care of all people universally, this will be the staring point."
Korošec believes Slovenia's EU presidency in 2021 is "an excellent opportunity to start developing such a progressive idea and become a beacon for the EU".
Slovenia is small enough, lies "at the crossroads of Slavic, Romance and Germanic nations" and is "in many ways reminiscent of Scandinavian countries", so it could well "unite and lead the way in post-coronavirus- and post-Brexit Europe".
"However, if European society is not clever enough to introduce UBI now, there will be no more EU in ten year's time," the doctor of sociology says.
In 2010 Korošec drafted a proposal to introduce UBI in Slovenia, which was then used by Belgium to introduce a universal child allowance.
The proposal was based on the idea to redistribute existing budget revenue, or in a revenue-neutral manner, which she says was corroborated as feasible by IMF and OECD studies.
In the last ten years Korošec has significantly rethought how it would make sense to introduce UBI. She has started considering not only UBI financed by the state in cash but also the introduction of universal basic resources. Today her thinking thus revolves around local UBI, a universal child allowance for all children in the same amount, as well as energy UBI.
"At a time when we don't know how the world will revolve, this is particularly important. Instead of money we want to give people a warm apartment or guaranteed electricity that must come from renewable sources," she said.