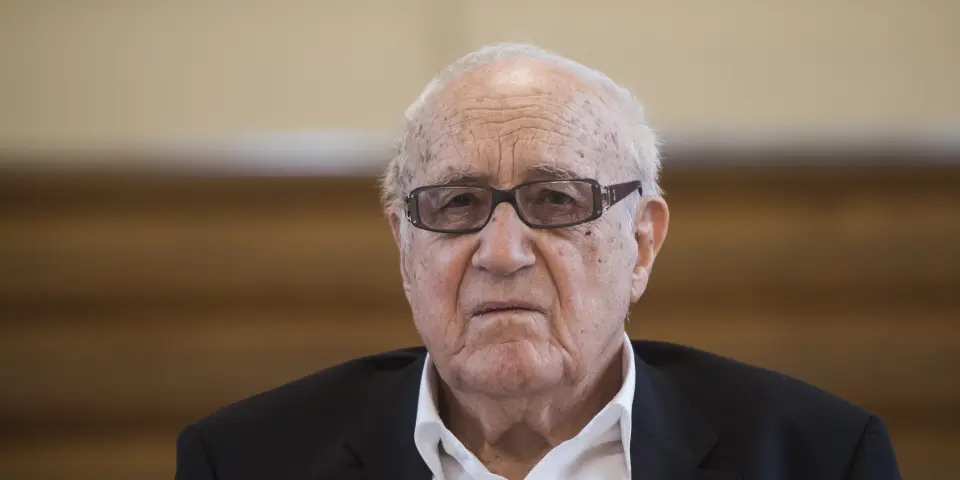 Former sciences and arts academy president France Bernik dies
Ljubljana, 27 April - Literary historian and author France Bernik, who headed the Slovenian Academy of Sciences and Arts (SAZU) in 1992-2002, has died at the age of 92, the SAZU said on Monday.
Born in Ljubljana in 1927, Bernik graduated in Slavic studies at the University of Ljubljana in 1951, and worked as Slovenian literary history teacher until 1957, when he was expelled from the Faculty of Arts due to political reasons.
Between 1961 and 1972, he was secretary and editor at the scientific and cultural association Slovenska Matica, and between 1972 and 1999 he worked at the SAZU institute for Slovenian literature and literary sciences.
Bernik became tenured professor of Slovenian literature history in 1984 and specialised in 19th and 20th century Slovenian literature in the European context.
He published more than 400 essays and articles in national and international scientific journals and a total of 16 books, while he also lectured at many international universities, including in Zagreb, Belgrade, Trieste, Innsbruck and Bonn.
He was a honorary member of the Slovenian Association of Slavic Studies (1996) and the American Biographical Institute in Raleigh (1996), and a honorary doctor of sciences of the University of Maribor (2002).
Bernik was the recipient of many national and international awards and decorations, including the Zois Prize for lifetime achievement in literary studies (1999) the Austrian Cross of Honour for Science and Art, First Class (2010), and the Golden Order of Freedom of the Republic of Slovenia, the highest national decoration, in 1997.