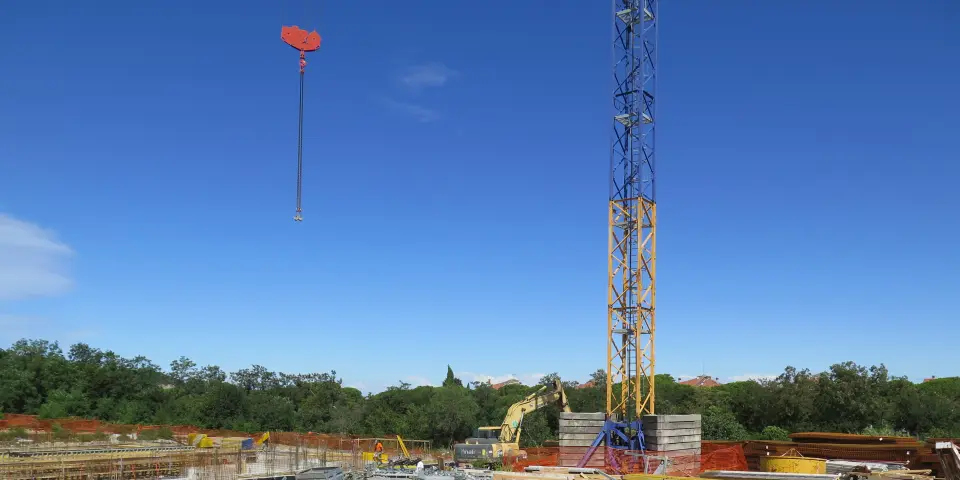 Research centre to become largest wooden building in Slovenia
Izola, 17 July - A foundation stone-laying ceremony took place in the coastal town of Izola on Friday marking the start of construction of the new InnoRenew CoE research institute facility. The planned building will be the largest wooden construction in Slovenia and will host a first-rate research centre, the institute's head Andreja Kutnar said.
The 8,000 m2 centre will enable breakthroughs in the wood industry as well as other sectors, she added. A construction made of wood, concrete and steel will be a project in itself and will be monitored throughout its lifetime to track its durability.
Some EUR 11 million has been earmarked for the construction, whereas the price tag of the entire project is EUR 45 million.
The construction works already started in January. Kutnar said that the InnoRenew project, funded by the EU, is on track to become financially independent before the end of the construction. She also highlighted the role of the wood industry in a transition to a circular economy.
Education Minister Simona Kustec, also in attendance at the ceremony, meanwhile said that the centre was a milestone in promoting science and innovations in Slovenia and the region.
Economy Minister Zdravko Počivalšek pointed out that Slovenia could once more put wood in the spotlight of innovations, industrial design and architecture.
Izola Mayor Danilo Markočič said that the centre would contribute to improving the quality of life for the locals and create new quality jobs.
The centre already employs some 60 persons, roughly half of them are foreigners, and plans to recruit some 30 additional employees, according to Kutnar.