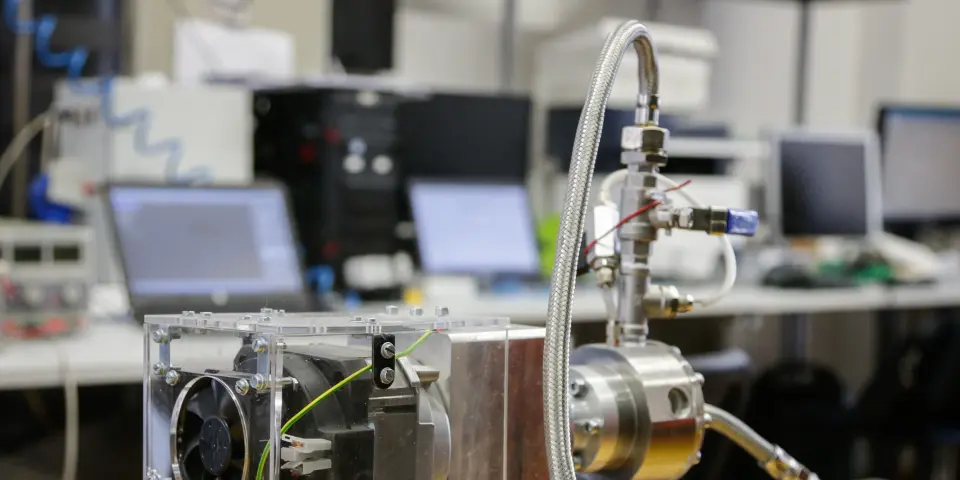 Chinese and Slovenian researchers enhance cooperation
Ljubljana, 15 September - The Ljubljana Faculty of Mechanical Engineering and the Guangdong University of Petrochemical Technology (GDUPT) have agreed to build an institute to research intelligent manufacturing methods of advanced materials in Guangdong Province, China.
According to the Faculty of Mechanical Engineering, the Advanced Material Intelligent Manufacture Research Institute (AMIMRI) is to be set up by 2023 in a joint effort.
Last week, the Faculty of Mechanical Engineering of Ljubljana and the Guangdong University of Petrochemical Technology signed an annex to the cooperation agreement they signed in 2018.
They committed to transferring existing knowledge between Slovenian and Chinese academic and industrial environments, building an experimental laboratory on the site of AMIMRI, the establishment of a doctoral study of mineral wool technologies, the establishment of joint Slovenian-Chinese research projects and the publication of the new institute's research results in scientific articles and patents.
According to the faculty, they also plan to research the mineral wool market in China and establish networks with new companies, which will be able to achieve a significant improvement in technology development in cooperation with the AMIMRI.
The Chinese partner has committed to provide EUR 300,000 for the work of Slovenian researchers over a period of three years, as well as EUR 250,000 for the material costs of building the institute.
The Faculty of Mechanical Engineering added that representatives of two manufacturers of mineral wool insulation products were also present at the virtual signing of the annex last Wednesday, and they expressed great interest in cooperation.