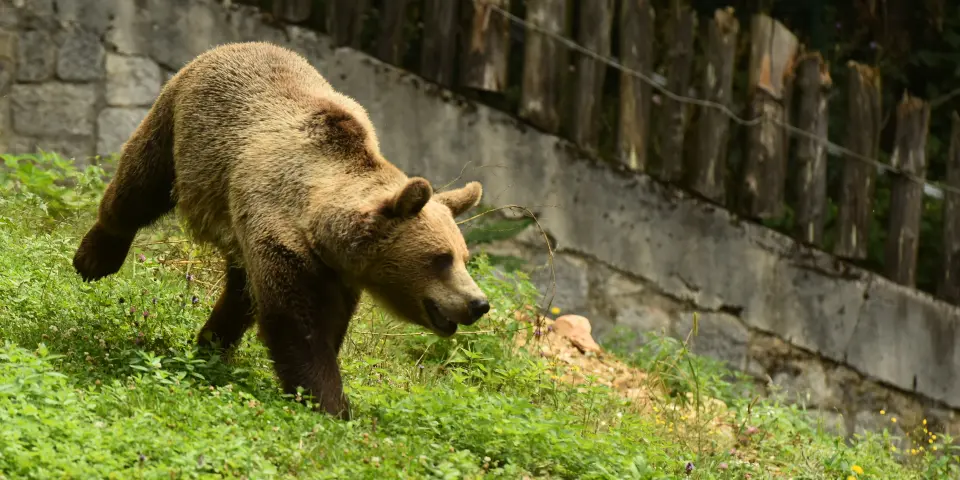 Bear conservation project receives EU Life 2020 award
Brussels, 22 October - Life Dinalp Bear, a Slovenian-led research project dealing with population level management and conservation of brown bears in the northern Dinaric Mountains and the Alps, has won the Life 2020 award in the nature category. The award was presented on Wednesday as part of the EU Green Week.
Apart from the Slovenian project, a Portuguese project was awarded in the environment category and a Hungarian project in the climate action category, the European Commission announced.
The Life awards, running for 14 years now, celebrate the most innovative, inspiring and effective projects dealing with nature conservation, environmental issues and climate change response.
This year's award-winning projects were picked out of the 15 short-listed due to their "tremendous contribution to environmental, economic and social progress".
"Actions speak louder than words and these Life projects prove that. All these efforts show that Europe is willing to tackle the climate crisis and loss of biodiversity through careful investments and a lot of hard work," said Frans Timmermans, executive vice president of the European Commission for the European Green Deal.
The Life Dinalp Bear project, running from 2014 to 2019, involved research of the brown bear population in the northern Dinaric Mountains and south-eastern Alps.
Overall, the number of bear attacks on sheep was reduced by more than 40%. The total of bears injured in traffic-related accidents dropped by a quarter.
Bear-human conflicts are also on a downward trajectory and the attitude towards these animals has improved in countries which were a part of the project - Slovenia, Croatia, Italy and Austria.
The Life programme, the EU's funding instrument for the environment and climate action, has co-financed some 5,400 projects across the EU and in third countries since its inception in 1992.