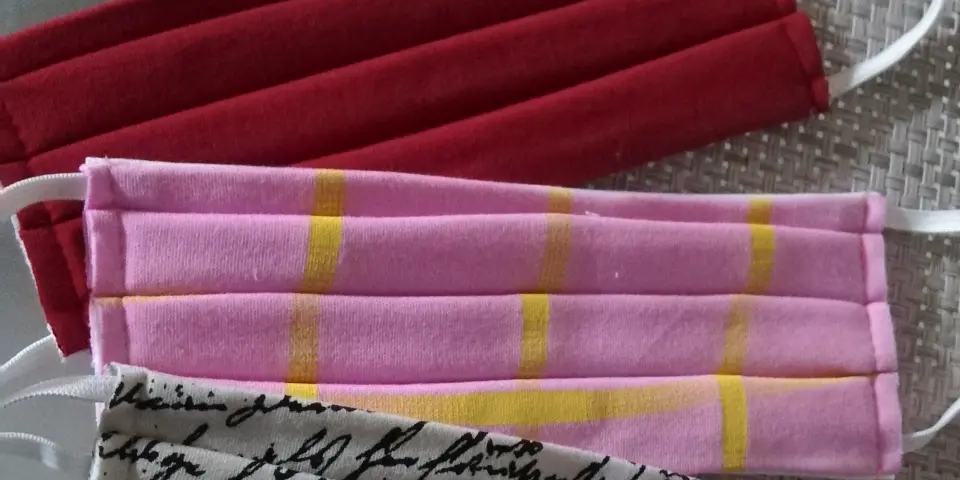 Study shows efficacy of cloth masks ranging from 19% to 82%
Ljubljana, 13 November - Since the first wave of the epidemic, the Jožef Stefan Institute (IJS) has tested the efficacy of over 150 protective face masks and their materials. Studies have shown that the efficacy of washable masks, which can be made at home and re-used, ranges from 19% to 82%.
Maja Remškar, the head of the IJS microscopy and nano detection centre, has told the STA that after a summer lull the institute was again testing various masks as well as cooperating with Slovenian companies on mask design development.
Its studies indicate that filtration efficiency of cloth masks varies widely - washable masks made out of a stretchy material have filtration performance of 30%, whereas artificial silk masks are the least effective - 19%.
Various cotton materials provided better results, however, filtration efficiency was higher if the material was creased instead of smooth or stretchy.
Cloth masks also perform better with high thread-count fabrics or if they are upgraded using polymer materials that are used in manufacturing surgical and FFP masks.
Meanwhile, plastic visor face shields did not perform well, showing only 16% filtration efficiency.
FFP3 masks block the virus in at least 97% of cases, while the filtration efficiency of FFP2 masks ranges from 49% to 75%.
"Lower results mean that masks did not fit tightly to the robot's head," Remškar explained, adding that in both cases, FFP2 and FFP3, mask material efficacy was higher.
Various surgical masks had filtering performance that ranged from 77% to 81%, whereas the materials used for them achieved 91%-99.5% efficiency.
The IJS presented the results in a report, as it is not accredited to issue mask certificates.