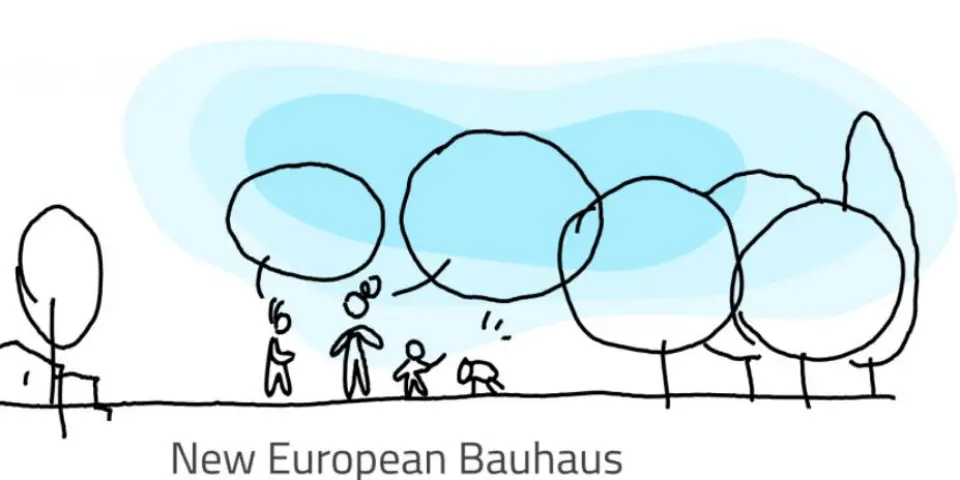 InnoRenew CoE partner in New European Bauhaus initiative
Ljubljana, 16 April - InnoRenew CoE, an institute focusing on interdisciplinary research of renewable materials and sustainably built environment, has become the sole Slovenian organisation to be included in the European Commission's New European Bauhaus, an initiative aimed at creating future ways of sustainable living.
Buildings generate 40% of greenhouse gas emissions and energy use, so the initiative aims to bring together Europeans in co-creating future ways of living. The initiative combines efforts of the European Green Deal with art, culture, social inclusion, science and technology for a sustainable, inclusive and beautiful future.
"The European Commission has recognised as one good example of such a building InnoRenew CoE's building currently under construction in Izola. Once completed, it will be the biggest wooden building in Slovenia," the research institute said in a press release.
The building involves sustainable construction principles to offer a better quality of user experience through design. It is also an example of alternative building methods that respect the environment and promote the use of organic materials, wood being one of them, in the built environment and thus aims to lower emissions 55% by 2030.
InnoRenew CoE director Andreja Kutnar believes the joint fight against climate change can be won through greater use of wood. "I am convinced wood building is the best way to sustainably transform the built environment. Solutions involving wood are cost-competitive and bring environmental and aesthetic benefits to buildings and have a positive effect on the users' health."
She hailed the New European Bauhaus initiative's idea that creating sustainable solutions lies in cooperation and bringing together various stakeholders, pledging for the research institute to continue to work with industry and other players to develop innovative solutions that will allow the use of wood even where it is not being used today.