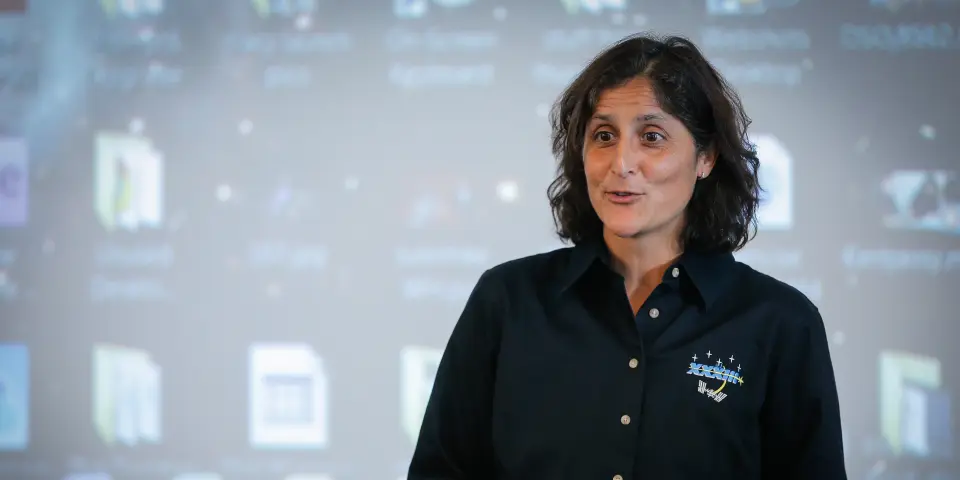 ASEF honours astronaut Williams
Ljubljana, 18 April - The American-Slovenian Educational Foundation (ASEF) honoured Sunita Williams, an astronaut of Slovenian descent, with the lifetime achievement award last night at its annual gala. The online event was addressed by President Borut Pahor.
Talking about her life with ASEF president and Slovenia's honorary consul in California Thomas Brandi, Williams described her youth and career.
The 55-year-old, who has visited Slovenia several times, spent a total of 322 days in space during her two stays at the International Space Stations, during one of which she became the first person to run a marathon in space.
The ASEF gala is an annual event honouring global successes of Slovenian scientists, professors, athletes, business representatives and students. Last night, 300 people from 16 countries tuned in for the online gala, ASEF said.
In his address, Pahor said that science and cooperation played a crucial role in efforts to overcome the coronavirus pandemic.
Education, Science and Sports Minister Simona Kustec also addressed the event, saying ASEF was a key connector bringing together Slovenian intellectuals from across the world and helping them in cooperation with Slovenian institutions.
The event also featured Minister for Slovenians Abroad Helena Jaklitsch, the foundation said in a press release on Sunday.
ASEF currently cooperates with 51 Slovenian professors teaching at 44 universities in the US, Canada, the UK, Australia, New Zealand, Austria and Denmark.