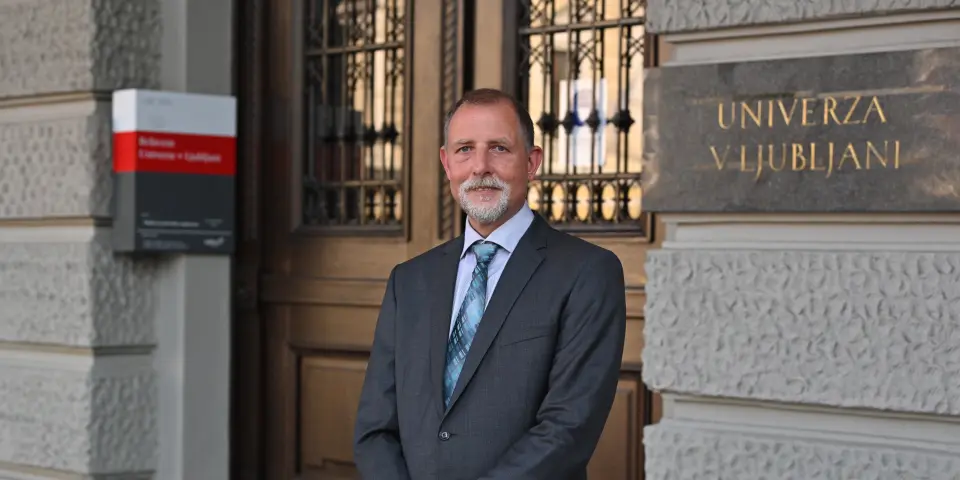 Neuroendocrinology researcher elected new chancellor of Ljubljana University
Ljubljana, 21 April - Gregor Majdič, a researcher and professor at the Ljubljana Faculty of Veterinary Medicine and the Maribor Faculty of Medicine, has been elected new chancellor of the University of Ljubljana, defeating the incumbent Igor Papič, in a run-off.

Majdič won 54.9% of the valid ballots and Papič 45.1% in a run-off vote on Wednesday that was held remotely due to the coronavirus epidemic, the university has announced.
The electronic vote was held simultaneously at all 26 schools members of the university and the chancellors office. Out of 45,672 eligible voters, 17% cast their vote.
In the first round, which saw four candidates, Majdič won 29.7% of the vote and Papič 35.5%. He has campaigned on a platform calling for a reputable university as an equity-based community and a pledge to secure budget finds for research.
Majdič, who will start the four-year term with the new academic year on 1 October, sees the strong support for him was a vote for change toward a university that would be more active in society, including in climate policy.
He pledged to aspire for a university that will work for the benefit of students and create a society of the future.
Majdič, 53, is a tenured professor of behavioural neurobiology and use of test animals in research at the Ljubljana Faculty of Veterinary Medicine, a professor of animal physiology at the Ljubljana Biotechnical Faculty and physiology professor at the Maribor Faculty of Medicine
He also heads a research team at the Faculty of Veterinary Medicine. His main line of research is behavioural neuroendocrinology, studying sex differences in the brain and long-term affects of hormones on brain development.
His other area of research is the development of novel stem cell treatments in veterinary medicine.
He has graduated and earned his master's degree from the Ljubljana Faculty of Veterinary Medicine and earned his PhD in reproductive biology from the University of Edinburgh.
Between 1998 and 2001 he worked as a postdoctoral scientist at the University of Texas Southwestern Medical School in Dallas, Texas. He was a visiting professor at Keio University, Tokyo, in 2003, the same year that he was elected permanent visiting professor at the Zagreb School of Medicine.
He has published more than 80 articles in high-impact journals and several chapters in foreign monographs, having more than 1,800 citations. In 2012 he co-funded a high-tech company, Animacel, for animal stem-cell treatment.