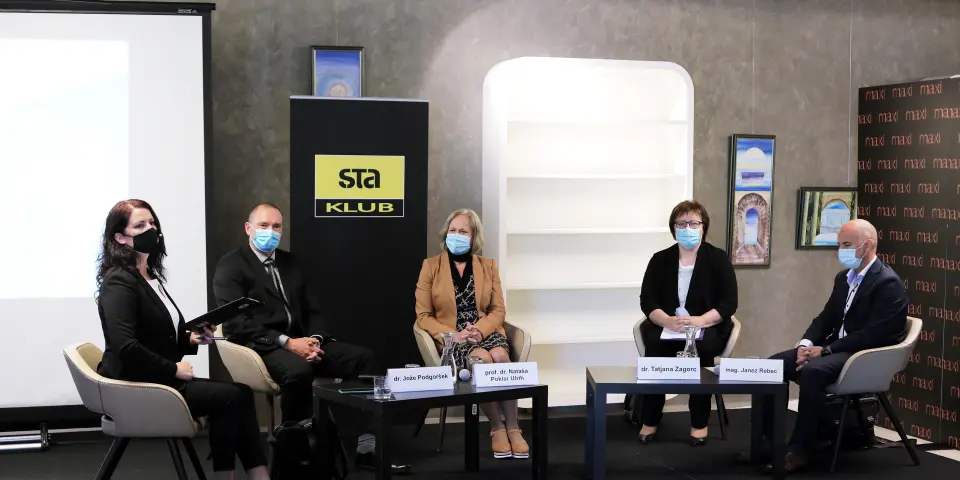 Slovenia to set up National Food Institute
Ljubljana, 31 May - Slovenia is one of the few EU countries to have included agriculture and food into the recovery fund, Agriculture Minister Jože Podgoršek said at a round table debate hosted by the STAclub on Monday. In this context, it plans to set up a food institute to connect stakeholders and help respond to crises, the participants heard.
The National Food Institute is a systemic solution that the country urgently needs. Research institutions and companies have been creating new technologies, they also have good equipment, but all this needs to be "put into practice, into business", the minister said.
The institute will constantly communicate with consumers, monitor their habits and search for new opportunities. It is to become a "hub of know-how that we have in Slovenia and of the needs that exist, and an encouragement to all those using these services".
Currently, EUR 5.3 million has been set aside for the new centre, but Podgošek noted that this did not include a building or infrastructure.
A public call for applications is expected to be published next spring and the minister hopes only one bidder will apply uniting "all the best we have in Slovenia" to create a very good research platform for development and resilience of the food supply chain.
All the other participants of the debate on the new institute agreed the country needs such an institution. According to the head of the agriculture department at the Chamber of Commerce and Industry (GZS), Tatjana Zagorc, the Slovenian food industry too often merely follows the developments on foreign markets.
Urška Vrhovšek, international expert and researcher at the Centre for Research and Innovation of the Edmund Mach Foundation in Trento, Italy, agreed that the institute would be crucial for Slovenia to develop its own know-how and that this would be important for both the economy and research.