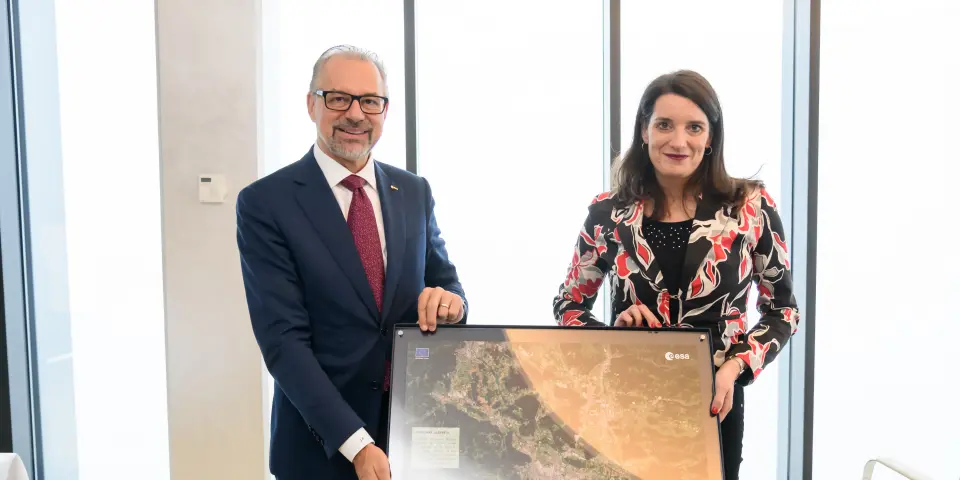 Slovenia, ESA discuss future cooperation
Ljubljana, 1 October - Future cooperation between Slovenia and the European Space Agency (ESA) was in the focus as Minister of Education, Science and Sport Simona Kustec held talks on Friday with ESA director general Josef Aschbacher.

"We discussed future cooperation and planned quite a few commitments going forward. European space industry represents a great challenge for the EU and each member state," Kustec said.
She said Slovenia was active across all segments, its strength laying in particular in research and education, and participated in the European space to the best of its abilities.
Aschbacher wrote on Twitter that the reinforced Slovenian association with ESA - Slovenia is an associate member on route to full membership, was instrumental in strengthening national capabilities.
He said that Slovenia was drafting a space law and strategy with the support of ESA, had some "very talented SMEs" in Earth observation downstream activities, and had been showing increased interest in Human Spaceflight activities.
The officials met on the margins of an international conference on leveraging space technology for Europe's green and digital transformation.