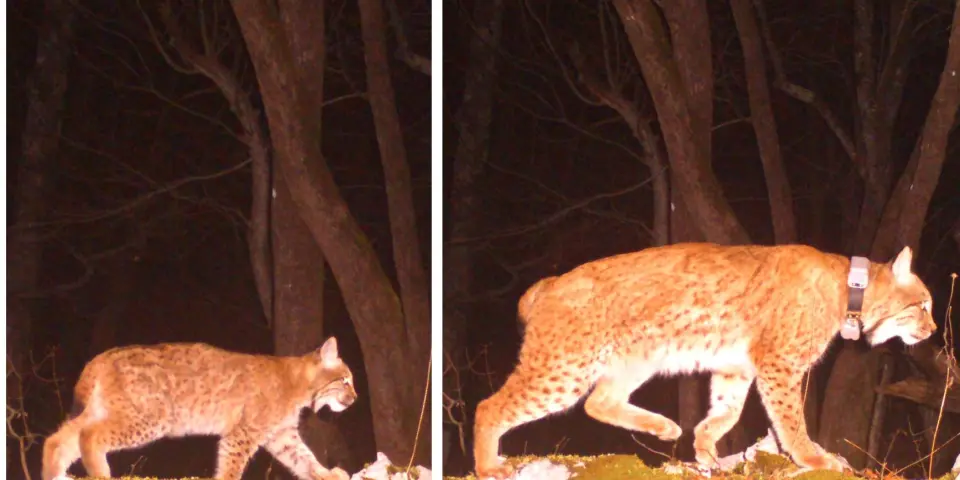 Slovenian lynx population thriving
Ljubljana, 20 January - The Slovenian lynx population appears to have come back from the brink of extinction and is now thriving thanks to animals that had been relocated from Romania and Slovakia to expand the heavily inbred population's gene pool.
There were at least 24 adult lynxes in the Dinaric part of Slovenia in 2020/2021, and an additional five in the Alps, where the animals were reintroduced last year, shows the latest report by Life Lynx, an EU-backed project.
Together with the animals in neighbouring Croatia, the border-spanning population now numbers 100 adults.
As part of the Life Lynx project, 13 animals have been relocated, four to Croatia and nine to Slovenia. Four more animals will be introduced this year.
All the relocated lynxes are GPS-collared so that researchers can monitor their movement.
Rok Černe, the head of the Life Lynx project, said four of the relocated lynxes had become an established part of the population, while three have not been sighted for a long time.
Researchers confirmed five litters of lynx kittens in Slovenia in 2020/2021.
Inbreeding is the biggest threat to the population and researchers are keeping a close eye on the genetics.
Analyses conducted so far indicate that the relocation of the wild cats has stopped the deterioration of the gene pool.
If the relocated animals continue to reproduce, the degree of inbreeding could soon drop to levels not seen since 1980, according to Biotechnical Faculty researcher Tomaž Skrbinšek.
The lynx population on the territory of present-day Slovenia was brought to extinction at the beginning of the 20th century, with hunters starting to think about repopulating the area with the species at the beginning of the 1970s.
In 1973, six lynxes were released in the woods near Kočevje in the south. The population rebounded in the subsequent years but became heavily inbred, hence the need for relocations from the Carpathian Mountains.