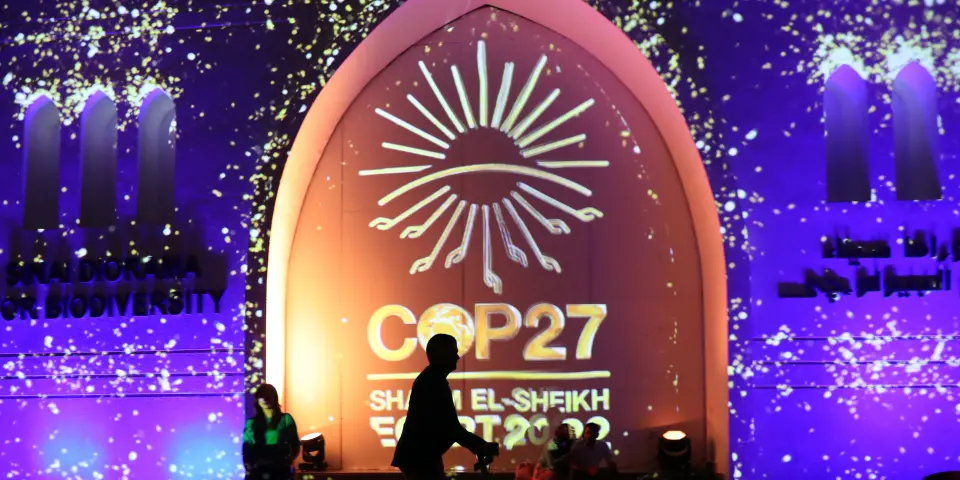 Slovenia presents digital event solution at COP27
Sharm el Sheik, 18 November - Priding itself on being a creative country dedicated to climate action, Slovenia has presented at the UN Climate Change Conference COP27 innovative technology designed for the organisation of hybrid and virtual events, the government Communications Office said on Friday.
Presented a day earlier, MetaCOP27 is a solution enabling digital presentations of companies and organisations in the metaverse, as well as interactions in real time, and the creation of entrepreneurial communities.
The solution increases the companies' values within value chains at the global level, the Communications Office said. It was developed in cooperation between the Ljubljana Technology Park and partner companies Reeba and Distriverse.
Attending the presentation, Minister of Environment and Spatial Planning Uroš Brežan said Slovenia would support companies in their efforts for faster digital and green transitions, including in smart mobility, material efficiency and advanced digital technologies.
Economy Ministry State Secretary Matevž Frangež stressed the need for strong cooperation between the business sector and society to overcome the climate crisis. He expressed satisfaction that Slovenia was once again at the forefront of metaverse technologies.
Saša Leban, a state secretary at the prime minister's office, said MetaCOP27 was an opportunity to create positive effects for the environment because the technology's carbon footprint is virtually non-existent.
The MetaCOP technology will be adapted also for the next climate conference, COP28 2023 in Dubai.