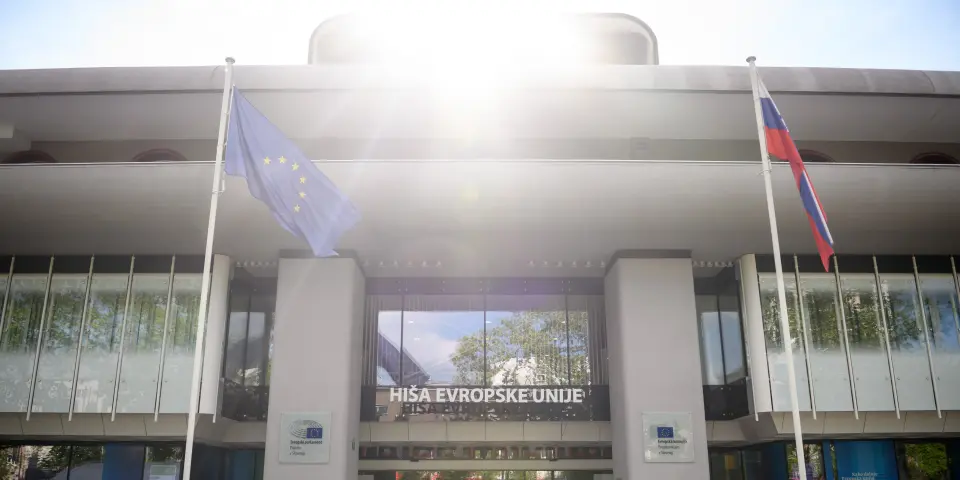 Hub for sustainable renovation and construction launched
Ljubljana, 28 November - The Hub for Sustainable Renovation and Construction of Buildings was launched at the EU House in Ljubljana on Monday. The civil society organisation, created in the framework of the LIFE IP Care4Climate project, aims to bring together various players wishing to promote energy efficient practices in this field in Slovenia as widely as possible.
"Sustainable renovation and construction results in a better quality of life with less impact on the environment. We can build healthy homes and make them safer through earthquake retrofitting by using sustainable materials," wrote the Jožef Stefan Institute (IJS), one of the project partners.
"By being sustainable throughout the life cycle of a building, we reduce waste through the efficient use of resources and raw materials. In this way, we can make a significant contribution to reducing greenhouse gas emissions," the IJS added.
The aim of the hub is to improve the conditions for sustainable building renovation, to support decision-makers in making the legal, financial and other conditions for building renovation more supportive of sustainable and comprehensive renovation, and to address emerging issues in the field in a timely manner.
"The main goal of the hub is to ensure that the understanding and implementation of sustainable aspects in the building sector in Slovenia is as broad and comprehensive as possible, both for the construction and especially for the renovation of buildings, as most of the existing building stock will be in use for many years to come," said Sabina Jordan, the centre's head.
Executive committee coordinator Gašper Stegnar presented a number of objectives for 2023, including a spring conference on sustainable renovation and construction where stakeholders will look for solutions to change the current practices.