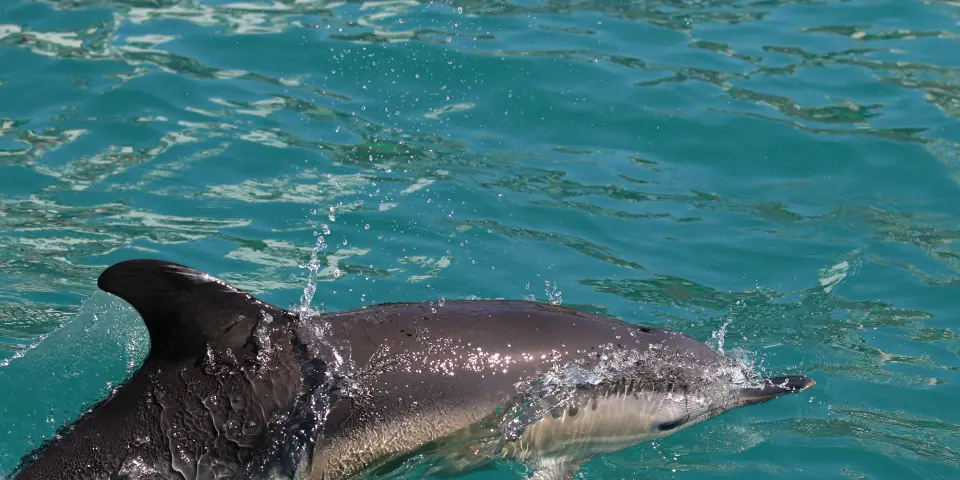 Dolphin centre opens in Piran
Piran, 14 June - Morigenos, the Slovenian marine mammal association, opened a dolphin centre in Piran on Tuesday to raise awareness of these aquatic mammals and the role science plays in preserving the marine world. The centre will open for visitors on 21 June.
The Dolphin Education and Research Centre is a new milestone in the research of and education on sea mammals in Slovenia, Morigenos said. The association hopes it will provide a space for people to learn about their work and research, head of the project Krista Lokar told the STA.
"By educating and raising public awareness about dolphins and their conservation, we are protecting the entire marine ecosystem. Dolphins are bioindicators, which means that their presence can help us assess the state of the entire marine ecosystem," she added.
The centre also features an interactive exhibition with interesting facts about the life of dolphins and a more detailed presentation of Morigenos's research work.
Visitors will be able to use an interactive application to get a real feel of dolphin research as well as visit a sound room where recordings of the sea, vessels and dolphin calls will remind them of the importance of sound in the marine environment.
The centre also features a realistic, life-size statue of a common bottlenose dolphin, one of the first identified and most commonly spotted dolphin species in Slovenia.
For the past 20 years, Morigenos has been studying the biology, ecology, behaviour and conservation status of dolphins in the Gulf of Trieste, making several important scientific breakthroughs in the process.
According to association's founder and president Tilen Genov, their scientific work has also been recognized worldwide. For example, they were the first to prove that dolphins can be identified by their facial features.
Despite its important research that has put dolphins living in Slovenian waters on the map of global science on marine mammals, Morigenos had so far not had rooms to connect with the general public.
The Dolphin Education and Research Centre is a project supported by the European Regional Development Fund and the Ministry of Economic Development and Technology as part of the strategy for local development of the Istria region in 2021.